Anna Bogdanova: Uddybende videoer om de 5 forbrændingstyper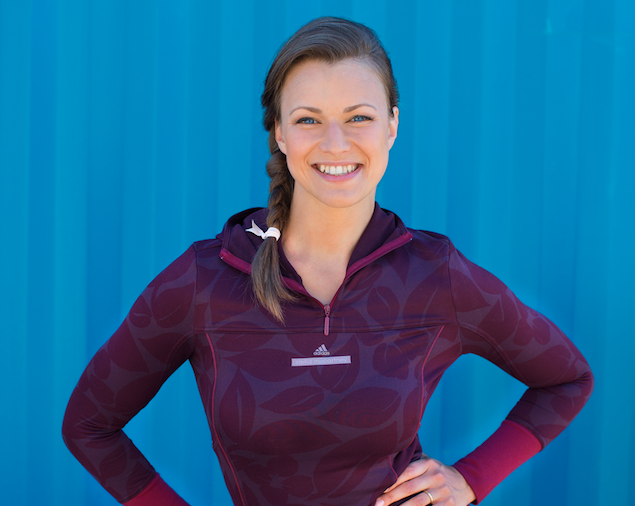 Anna Bogdanova er personlig træner, coach, underviser og forfatter til bestselleren "Skyhøj forbrændning" og "Veldrejet". I forårsudgaven af //mig// kan du læse om de 5 forbrændingstyper, som alle har forskellige fordele og udfordringer. 
I de følgende videoer introducerer Anna dig for de 5 forbrændingstyper og uddyber, hvad der gør sig gældende for den enkelte. 
God fornøjelse! 
Forbrændingstype 1  – træner for lidt, spiser for lidt
Du er slank fra naturens side og kan sagtens spise sukker og fedtholdig mad uden at tage på, men din lave appetit gør at du ikke får nok næring gennem din kost, og dét går ud over din energi og spændstigheden i kroppen. Du skal tankes op med mere protein, fedt og grønt, for at få mere energi og overskud, samt træne styrketræning i små doser for at få strammet kroppen op og slippe for ømme led og muskler. 
Forbrændingstype 2 – træner for meget, spiser for lidt
Du træner meget, og har nøje kontrol med hvad du spiser. Det resulterer i en stresset krop, som ikke får lov til at restituere, hvilket gør dig udmattet og får både humør og vægt til at svinge. Fedtdepoterne du kæmper imod er genstridige, og det kræver nye boller på suppen. Du skal styrketræne i små bidder, spise dig mæt, og lade din krop blive fyldt op, for at du kan øge din forbrænding.  
Forbrændingstype 3 – træner tilpas, spiser tilpas
Du kan lide at være aktiv, kan mærke dine egne behov, og derfor er du også normalvægtig og har et stabilt energiniveau. Din udfordring ligger i at finde motivationen til at leve sundere, måske fordi du ikke oplever store konsekvenser af perioder med for mange guldkarameller, øl og for lidt træning. For at stramme kroppen op, vil du have godt af at få din nattesøvn, nyde de store hovedmåltider i stedet for snacks og at få struktureret din træning.
Forbrændingstype 4
Din krop er stresset og mangler hvile, selvom du har en høj forbrænding. Du spiser som var det for to, fordi din forbrænder maksimalt under din træning – for du presser altid dig selv, og det gør dig hundesulten. Mangel på søvn, restitution og overtræning stresser din krop, og den har brug for at du giver den en velfortjent pause.  
Forbrændingstype 5
Du kæmper med energimangel, har taget på og dit stofskifte føles, som om det er gået i stå – og du er hård ved dig selv. Du skal have implementeret regelmæssig træning, gode kilder til energi i form af grøntsager og protein i din kost – uden at gå for restriktivt til værks, og sørge for regelmæssige søvn- og spisevaner før alt andet.