Kom op i gear med β-glukaner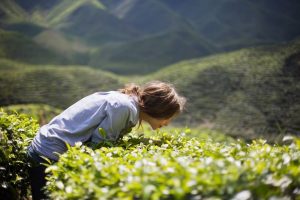 Hvis dit immunsystem her i de kolde måneder er udfordret, eller du har kroniske inflammationer og infektioner, er det værd at stifte bekendtskab med betaglukaner. De kan nemlig give din trætte krop et tiltrængt boost.
Af Julie-Charlotte Plovst
Artiklen blev bragt i //mig// en del af magasinet sundforskning – oktober-november 2016
Svampe indeholder et naturligt højt stof af betaglukaner, særligt i Maitake, Shiitake og Reishi, som er tre asiatiske svampe. Svampe som mad og svampe som medicin har eksisteret i verden i over tusindvis af år. Kom med på en tur ind i dit immunforsvar, og find ud af, hvordan betaglukaner kan få dig op i gear.
Dit immunsystem i forklædning som brandvæsen
Forstil dig, at dit immunforsvar virker på samme måde som et brandvæsen. Der er brandstationer med flere slags brandmænd tilknyttet, der kan klare forskellige typer brande. Brandvæsnet får besked om ildebrande via brandsen-sorer, og afhængig af brandens type bliver der sendt de rigtige brandmænd til opgaven, fx bruger man røgdykkere til brande i tunneler og helikoptere til skovbrande.
På samme måde registrerer makrofager i din krop bakterier og virus og sender signal til lymfesystemet og knogle-marven, som sender de rette typer hvide blodlegemer ud i kroppen for at bekæmpe infektionen. De såkaldte neutrofile granulocytter bruges ved bakterielle infektioner, mens NK-celler (natural killer cells) bekæmper virusinfektioner.
Hvis der er dårlige og udslidte brandalarmer i en bygning, er det måske kun en enkelt brandalarm, der virker og sender signal om brand – selvom det er en stor brand. Brandstationen sender derfor kun få brandmænd og en enkelt brandbil. De dukker op og har svært ved at få bugt med branden, da de ikke har nok mandskab. Det samme vil gøre sig gældende i vores krop, hvor et udslidt og træt immunsystem vil have svært ved at sende det rette respons.
Hvis du derimod indtager betaglukaner, kan du hjælpe dit immunrespons på vej. Man kunne måske sammenligne betaglukaner med nye batterier i brandalarmen, der vil gøre signalet om brand til brandalarmen tydeligere. I kroppen virker betaglukanerne ved at gøre makrofagerne særligt opmærksomme på infektionens omfang og dermed sende et til-strækkelig respons af sted, så infektionen kan blive bekæmpet effektivt. Betaglukaner er på den måde en faktor, der får immunsystemet op i gear og giver det et boost.
Betaglukaner er lange sukkerstoffer, der binder sig til makrofagernes receptorer og bliver nedbrudt af makrofagerne, der sender et signal af sted til lymfeknuderne og knoglemarven. Derfra kommer resten af immunsystemet i spil og kan bekæmpe infektioner.
Økologiske svampe fra Asien
I Danmark finder du et kosttilskud med navnet "Mushroom Gold" fra Pukka. Mushroom Gold indeholder de økologiske svampe Maitake, Reishi og Shiitake fra Japan kombineret med tang, ingefær og spirulina. Tang, ingefær og spirulina fremmer den gode udrensning og opbygning af kroppen. Ved at kombinere de tre svampe skaber de en større virkning end de kan gøre hver især, altså en synergetisk virkning, der styrker dit immunforsvar. Der er i alt 3 to gange dagligt.
Læs mere her
Få de tre svampes egenskaber beskrevet i dybden:
Hyldebær til forkølelse og snue: