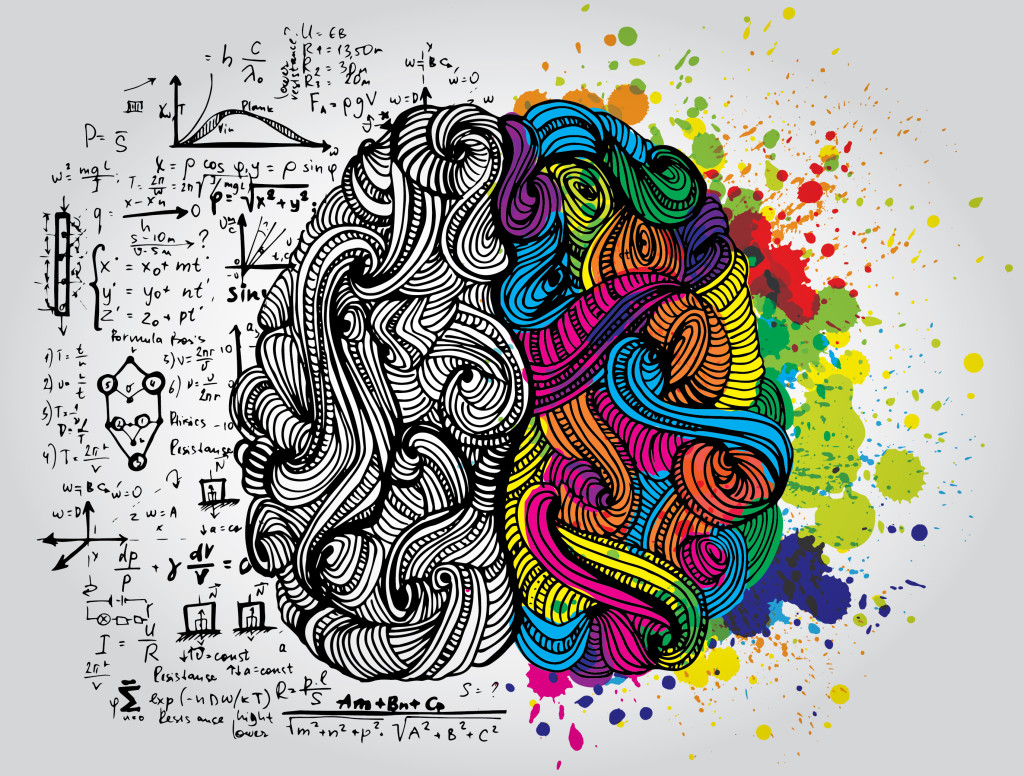 Her finder du yderligere læsestof omkring hjernen, som tillæg til magasinet sund-forskning april/maj.
Hjernen er nervesystemets hovedcomputer, som bearbejder de indkomne sanseinput, kontrollere kroppens funktioner og er sæde for bevidst erkendelse og viljestyrede handlinger. Hjernen udgør således det højeste hierarkiske niveau i nervesystemet, som gør det muligt for det enkelte menneske at sætte sig udover de mere refleksbetingede handlemåder og instinkter, som bliver genereret i de laverestående dele af centralnervesystemet. Menneskets veludviklet hjerne udgør derfor det biologiske grundlag for vores mentale og intellektuelle processer, idet bestemte hjerneområde igennem menneskets udviklingshistorie han specialiseret sig til at udføre hukommelsesprocesser, sprog, bevidst sansning, højere tankeprocesser og viljestyrrede handlinger.
Hjernen er uden tvivl vores vigtigst organ, og vi bruger den uafbrudt både om dagen og om natten. Derfor er der god grund til at passe på den, så vi ikke bare holder os i live, men holder os helt på toppen.
Din hjerne – den 1½ kg grå og hvide masse imellem dine ører – den mest komplekse ting i det kendte univers.
Hjernen består ca. 60 % fedt, og for at holde den vital og velfungerende livet igennem skal vi sørge for at kosten blandt andet er fuld af de gode fedtstoffer, som holder hjernen i gang
Vores hjerne udvikler sig indtil 20-års-alderen, og når vi ældes svinder vores hjerner. Der er en række aktive ting, du selv kan gøre for at udsætte og bremse alderdommens tegn i hjernen.
Alzeheimers sygdom er en speciel form for demens, hvor hjernen langsomt svækkes, hvilket fører til problemer med hukommelsen, og en forringelse af både fysiske og psykiske funktioner. Men hvad sker der helt konkret i hjernen når man rammes af sygedommen.
Hvis man med noget så simpelt som en vitaminpille til gravide og ammende kan forebygge indlæringsproblemer hos børn, er det så ikke værd at overveje, spørger danske forskere efter at have set, hvordan mangel på c vitamin fører til hjerneskader hos marsvin.
Michael Thomsen, N.D., M.H.
There is little doubt that the active constituents found in some herbal medicines can have a profound effect on brain function. A variety of plants and/or their isolated constituents contain potentially mind-altering, sedative, and/or analgesic effects. Although many of these "brain boosting" phytomedicines have a long historical use in shamanistic and ritual practices, modern pharmacological researchers have long neglected to examine their potential benefits for memory and learning. However, as allopathic healthcare's understanding of botanical medicines evolves, the modern world is beginning to better understand the profound effects such treatments can safely have on concentration, learning, and memory.
Hjerne er nervesystemets overordnede center. Hjernens opgave er at modtage nerveimpulser fra sanseorganerne, samt at bearbejde og omsætte dem til udgående impulser, der aktiverer muskler og kirtler, og således resulterer i livsytringer som adfærd fx menneskets tale.
Vores opmærksomhed omkring sammenhængen af en sund tarm og et sundt legeme stiger, i takt med at forskningen inden for tarmbakterier vokser. Området er stort, og selv om der kommer nye resultater næsten hver dag, ser det ud til at vi kun har fået berørt overfladen.
Forskellene på mande- og kvidehjerner er så ubetydelige, at vi må droppe ideerne os, at drenge og piger skal behandles og undervises forskelligt, mener Daphna Joel, der står bag international forskning, som kortlægger hele hjernen for kønsforskelle. Daphna Joel selv er blevet radikal feminist af indsigten i den kønsneutrale hjerne.
I hjernen findes milliarder af nerveceller, som tilsammen styrker tanker, følelser, adfærd, bevægelser, og behandler alle indtryk som vi får udefra og fra kroppen selv. Dette er impulser som synsindtryk, lys, smag, lugt og berøring. Kommunikationen i nervesystemet er så hurtig, at berøring af noget smertefuldt f.eks. en varm gryde, straks fører til en reaktion.
Hjernen skal bruges. Vil du sikre dig, at du kan huske og løse problemer hele livet, gælder det om at holde gang i hjernevindingerne.
"Du er, hvad du spiser" – det har du sikkert hørt før. Se her, hvordan kosten påvirker din koncentration og intelligens, og hvordan du sørger for, at de små grå får det rigtige foder