Gør dig selv glad – ved at gøre noget for andre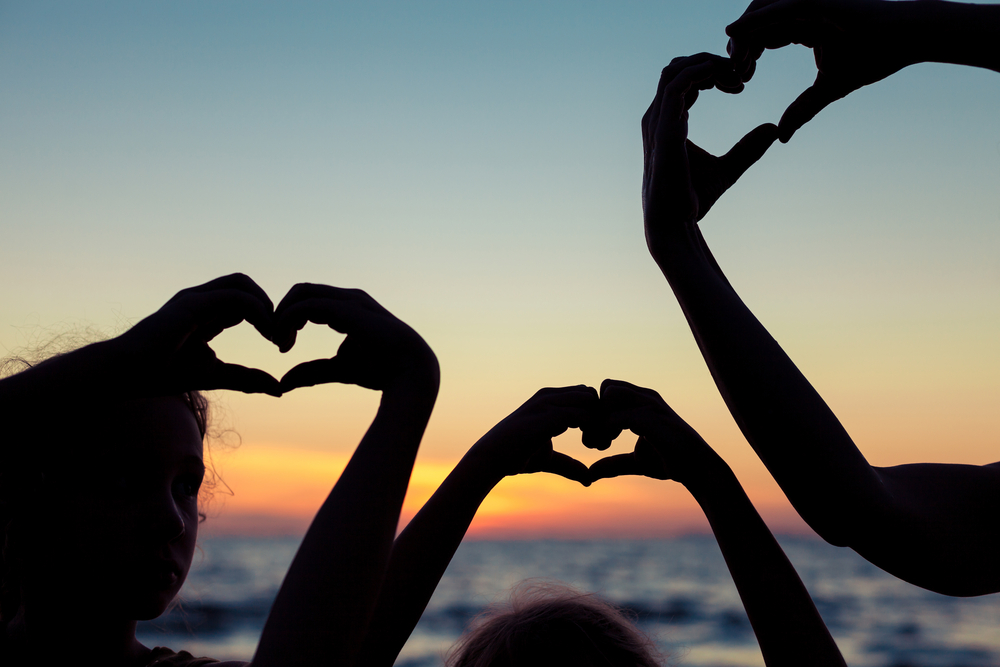 Blogger hos sund-forskning
Stinne Bøtker Høj
www.sund-forskning.dk/bloggere/stinne-hoj
August 2016
lokah samastah sukhino bhavantu
May all beings everywhere be happy, and free, and may the thoughts, words and actions of my own life contribute in some way to that happiness and to that freedom for all.
(Oversættelse: Sharon Gannon)
Dette mantra er fra den gamle indiske Rig Veda, som er ca. 3500 år gammel (nogle vil sige mere, andre mindre), og mantraet handler kort fortalt om, at hvad vi end gør, gør vi det for andre. Vi gør, de ting vi gør, for at andre kan leve lykkeligt og frit. Vi deler ud af den glæde og frihed, vi selv besidder, så andre også kan opleve glæde og frihed.
Vores tanker, ord og handlinger kan alt sammen bidrage til, at alle kan opleve glæde og frihed i livet.
Denne glæde og frihed er ubegrænset, men alligevel er det som om, at vi gemmer på den indtil folk, vi kender, virkelig har brug for den. Vi kan jo sagtens bare dele hæmningsløst ud af den til højre og venstre – og der vil stadig være nok til både os selv og alle andre. Det er som om, vi har en opfattelse af, at vi kun har en vis portion opmærksomhed, kærlighed og medfølelse at dele med omverden – og den gemmer vi ofte til folk, vi kender. Selvfølgelig kan det kræve lidt optankning ind i mellem.
Hvis vi alle delte ubegrænset ud af al den kærlighed, der findes, ville verden meget sandsynligt se anderledes ud. Hvorfor er det, at vi gør os selv til dommere over, hvem der fortjener vores kærlighed? Hvad gør nogle mennesker mere eller mindre fortjent til vores kærlighed end andre?
Hvis man skal følge budskabet fra dette gamle mantra, kan vi starte med først og fremmest at etablere og finde denne indre frihed og glæde i os selv for derefter at kunne gå ud i verden og dele ud af det.
Hvordan kan det så omvendt være, at vi er mange, der synes, at det sommetider er svært at finde denne glæde og frihed i os selv? Det er nærmest som om, det faktisk er sværere at finde den i én selv end at gøre andre glade! Men så kan vi jo starte der.
At se andre glade smitter af, og det at gøre noget godt for andre, kan fjerne fokus fra vores egen lille verden, som sommetider kan være fyldt med negative tanker. En klar medicin mod dette er at gøre noget for andre. Så – ud i verden med os – hjælp, hvor du kan se, det vil gavne. Ifølge Loven om Karma, vil hvad vi gør mod andre, altid komme tilbage til os selv.
Selv et flere tusind år gammelt mantra fra verdens ældste sanskrift-bog må siges stadig at gøre sig gældende i verden i dag. At ønske frihed og glæde for alle levende væsener på jorden, forestiller jeg mig, de færreste vil være uenige i.
"Be the change you wish to see in the world" – Mahatma Ghandi