Et venligt spark til immunsystemet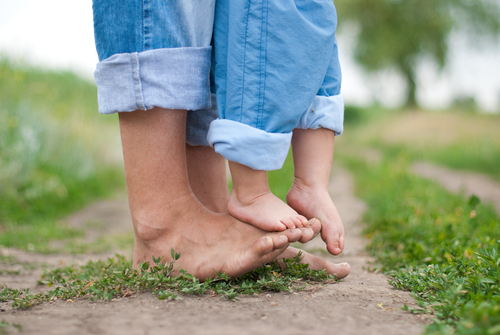 Det moderne menneske omgiver sig med en stribe af trusler mod vores sundhed. Vi har brugt al for meget antibiotika, vi lever i for sterile miljøer, så vi ikke udvikler et tydeligt forsvar mod bakterier, svampe og vira, og samtidig skal kroppen tage stilling til tusindvis af kropsfremmede stoffer.
Det kræver med andre ord et overordentlig stærkt immunforsvar, et immunforsvar som allerede begynder i tarmen, hvor vores kroppe skal opdage, at der er trusler på vej. Immiflex med sit indhold af specielle betaglukaner genkender fjenden og sparker den ud og hjælper os på vej.
Af Marianne Palm
Artiklen blev bragt i //mig// en del af magasinet sund-forskning – december 2015/januar 2016

Hele betaglukaner passerer gennem mavesækken og ind i tyndtarmen, hvor de opdages og optages i små immunøer kaldet Peyerske plaques.
I Peyerske plaques bliver betaglukanerne opdaget af makrofager, som altid er på vagt og på jagt efter bakterier, svampe og vira. Makrofagerne sluger og fordøjer de fremmede indtrængere. Makrofagerne har receptorer, som genkender 1-3/1-6 betaglukaner, fordi de findes i mange bakterier og svampe.
Det betyder, at dit medfødte immunforsvar genkender dette ekstrakt fra gær, der er i Immiflex, og tror, det er en fjende, og hele immunsystemet bliver aktiveret. Det vigtige forsvar her i første linje er nu aktiveret, og flere studier viser, at det kraftigt forbedrer modstanden mod infektioner.
Specielle celler, kaldet M-celler, transporterer hele glukanpartikler til makrofagerne, som igen fragter dem videre til forskellige dele af immunsystemet, som fx lymfeknuder, knoglemarv og thymus.
Makrofagerne nedbryder betaglukanerne i mindre partikler og slipper dem ud over en periode på 24-36 timer. Disse aktive fragmenter binder sig, eller låser sig, til nogle andre komponenter i immunsystemet, de neutrofile granulocytter, som der er allerflest af i kroppen. For at en neutrofil granulocyt skal kunne dræbe en bakterie eller fx en cancercelle, må CR3 have to komponenter til rådighed: et blodprotein og 1-3/1-6 betaglukan. CR3 receptoren er normalt optaget af betaglukan fra cellevæggene i svampe, mug og gær, og derfor er der ikke altid plads til også at skulle bekæmpe bakterier, vira og fx kræftceller.
Derfor kan det være nødvendigt med Immiflex, hvis du vil skabe endnu større aktivitet i dit immunforsvar. Det fantastiske er, at Immiflex aldrig kan skabe en overreaktion, men blot virke, indtil der ikke er mere at bekæmpe eller mere, der skal reguleres.
Der sker efterfølgende en antigen-antistof-reaktion, og næste gang sygdomsfremkalderen træffes, vil de nyligt programmerede hukommelsesceller genkende den og producere antistoffer. Disse antistoffer sætter sig fast på skadevolderen og kan ødelægge den eller hindre den i at sprede sig til raske celler.
Summa summarum, du får hjælp til dit immunforsvar.
Forskningen på betaglukaner er rimelig ny, men til gengæld særdeles overbevisende.