Fiskeolie hjælper hjertet med at hele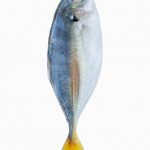 Mindre dannelse af arvæv og større pumpekraft er nogle af de fordele, patienter kan opnå ved at tage høje doser af fiskeolie efter et hjerteanfald. Især fiskeoliepræparater med frie fedtsyrer er lette for kroppen at optage.
Af Bjørn Falck Madsen
Artiklen blev bragt i magasinet sund-forskning og //mig// – december 2016/januar 2017
Fordelene ved et højt indtag af de livsvigtige omega-3-fedtsyrer er efterhånden ganske godt dokumenteret, og nu har amerikanske forskere tilmed påvist, at patienter, som har haft hjerteanfald, med fordel kan tage høje omega-3-doser for at få hjertet på højkant igen. Det er Dr. Raymond Y. Kwong fra Cardiac Magnetic Resonance Imaging (Brigham and Women's Hospital) i Boston, USA, som står bag en undersøgelse, der er offentliggjort i det ansete tidsskrift Circulation.
360 deltagere i forsøg
Forskningen er udført på i alt 360 mænd og kvinder, som havde overlevet et hjerteanfald. Deltagerne blev tilfældigt delt i to hold, som foruden deres konventionelle hjertemedicin enten fik en høj dosis (4.000 mg) omega-3- fedtsyrer eller snydekapsler i seks måneder. Denne dosis af omega-3-fedtsyrer er med forskernes egne ord langt højere, end man nogensinde ville kunne opnå ved blot at spise fisk. Det er også værd at nævne, at fiskeoliepræparater, som eksempelvis Bio-Marin Plus, som indeholder frie fedtsyrer, er særligt lette for kroppen at optage.
Samtlige patienter fik desuden vejledning i sund kost og livsstil, og forskerne udførte en MRI-scanning ved undersøg-elsens start, samt efter de seks måneder var gået.
Mindre arvæv og bedre pumpekraft
Forskellene imellem de to grupper var tydelige, fortæller forskerne. Hos dem, der havde taget fiskeolie, var der mindre dannelse af arvæv i den del af hjertemusklen, som ikke var berørt af hjerteanfaldet, sammenlignet med den gruppe, der havde fået snydekapsler. Hvad man også observerede var, at der hos dem i fiskeoliegruppen var væsentligt mindre blod i hjertemusklens venstre ventrikel efter hver sammentrækning, hvilket er udtryk for, at hjertemusklen trækker sig sammen med større kraft og på den måde mere effektivt pumper blodet ud i kroppen.
Frie fedtsyrer for bedre optagelighed
En ting, der er værd at hæfte sig ved, er, at nogle mennesker optager og udnytter fiskeolie bedre end andre. Forskerne i den aktuelle undersøgelse fandt da også, at hos de personer, hvis indhold af omega-3-fedtsyrer i de røde blodceller steg mest, var der en 13 procent reduktion af overskydende blod i den venstre ventrikel. For fiskeoliegruppen som helhed var der tale om en reduktion på seks procent – altså mindre end det halve.