Gluten i hud- og hårplejeprodukter – er det et problem?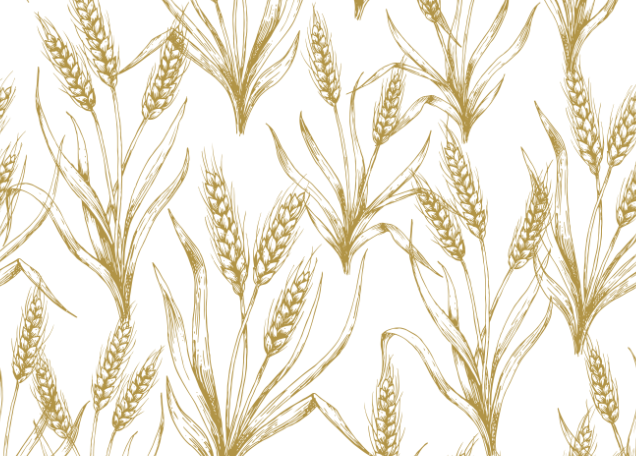 Læs her om Green People, og deres nu glutenfri produkter, deres grund bag og læse om forskning og studier i og med gluten i hud- og hårplejeprodukter. 
Green People har fjernet gluten fra alle produkter
Green People har løbende anvendt hvedegluten protein i flere af deres shampoo og balsam på grund af den særdeles gavnlige effekt på håret.
I lyset af ny viden omkring gluten anvendt i kosmetiske produkter har Green People omformuleret alle de produkter, der indeholdt hvedegluten og erstattet proteindelen med glutenfri hydrolyseret Quinoa protein.
Gluten i hud- og hårplejeprodukter – er det et problem?
Gennem årene har vi været vidne til, at vigtig information i relation til bivirkninger i forholdet til syntetiske stoffer i såvel fødevarer som kosmetiske produkter er blevet tysset ned. Mange såkaldt uskadelige stoffer er år senere blive enten forbudt eller brugen heraf begrænset.
Med dette in mente blev Green People's motto for år tilbage: "If in doubt – take it out"
Man kan med rette stille spørgsmålet; bør vi være bekymrede over gluten-baserede ingredienser, såsom hydrolyseret hvedeprotein, der i dag findes i mange hud- og hårplejeprodukter?
Den generelle holdning er, at gluten i sig selv er for stort et molekyle til at blive optaget gennem huden, det sagt, er der flere og flere eksperter, der nu udviser forsigtighed i forholdet til anvendelse af glutenholdige ingredienser i personlig pleje produkter.
Hudlæge Patricia Farris, M.D.: "Mens gluten ikke absorberes gennem huden, kan patienter være følsomme over for bestanddele i ekstrakter baseret på hvede, rug og byg, der faktisk kan trænge gennem huden," siger Dr. Farris. Og selv om vi er forsigtige med vores skønhedsprodukter, kan uønskede ingredienser stadig trænge ind i kroppen via næsehulen, øjenpartiet og munden." http://www.beautylish.com/a/vpqwi/gluten-intolerance-skin
Der er nu tegn på, at hydrolyseret hvedeprotein kan udløse IgE-medierede allergier, fordi hydrolysering frembringer nye dele af hvede proteinets molekyler, der normalt er 'gemt' inde i de komplekse strukturer, en noget uventet reaktion særligt hvis der ikke er nogen reaktion til proteinmolekylet i sin oprindelige form.
En Fransk rapport fra 2006 beskrev et case study med ni kvinder der reagerede på denne måde, heraf havde seks af dem en reaktion overfor hydrolyseret hvedeprotein i forarbejdede fødevarer. Ingen reagerede på gængse hvedeholdige fødevarer såsom brød, pasta m.m. http://www.ncbi.nlm.nih.gov/pubmed/16689814
En anden rapport i relation til hydrolyseret hvedeprotein –beskriver tilfælde af nældefeber ved kontakt med huden, og det diskuteres om denne sensitivitet overfor hydrolyseret hvedeprotein ved hudkontakt, kan videreudvikle sig til overfølsomhed, hvis hydrolyseret hvedeprotein findes i kosten, og i værste fald udløse anafylaktisk chok. http://www.ncbi.nlm.nih.gov/pubmed/20417361
Dr. Michel Lauriere, fra Institut National de la Recherche Agronomique i Grignon, Frankrig, siger at mængden af ​​hydrolyseret protein, der kommer i kontakt med huden ved anvendelse af kosmetik, der indeholder hydrolyseret protein er relativ lille, og den del af polypeptiderne, der trænger igennem hudbarrieren vil tilsvarende være begrænset. Han fortsætter; "jeg antager dog at 'meget følsomme individer' kan opleve sensitivitet og ubehag efter gentagne applikationer."
"Polypeptideme trænger ikke gennem huden ved passiv diffusion," siger han og påpeger, at immunceller kaldet dendritiske celler i hudens væv sandsynligvis er involveret. "Det er endnu ikke kendt, om disse celler, gennem T-celler, kan aktivere en immunologisk respons i tarmslimhinden hos patienter med cøliaki. Kun videre forskning kan belyse dette." http://www.ncbi.nlm.nih.gov/pubmed/16689814
Vi kan derfor ikke udelukke, at gluten anvendt i hud-, hår- og kropsprodukter kan give symptomer via mekanismer, der stadig er ukendte. Green People har derfor taget det standpunkt at undgå anvendelse af gluten og hydrolyseret hvedeprotein. "If in doubt – take it out"
Quinoa superior superfood også til hud og hår – uden gluten
Quinoa er et komplet og glutenfrit protein med en enestående aminosyrebalance og er rig på vitamerne E & B.
Huden – Quinoa regenererer eventuelle skader på¨huden og danner en beskyttende barriere, lindrer irriteret hud og holder samtidig på fugten. Quinoa øger tilmed optagelsen af næringsstoffer, hudens elasticitet forbedres og huden føles blød og næret.
Håret – Quinoa lægger sig ikke blot på overfladen af håret skællaget (cuticula), men er istand til at trænge gennem hårets yderste lag og ned til barken (cortex), her tilfører det håret styrke samt forbedrer elasticiteten. Quinoa protein gir' intens konditionering, forbedrer hårets glans, øger hårets volumen (fyldigere, tykkere hår), håret blir' blødere og nemmere at rede og Quinoa lindrer tilmed irriteret hovedbund.
Labelling of ingredients
Regarding the labelling of ingredients, the correct wording is defined in the European Cosmetics Regulation EC 1223/2009.  This makes reference to a Glossary of approved ingredient names using a convention called the International Nomenclature of Cosmetics Ingredients (INCI).  There is an online database which is now accepted as the definitive reference source for INCI-compliant ingredient names and which can be found at the following link: – http://ec.europa.eu/growth/tools-databases/cosing/index.cfm?fuseaction=search.simple
This shows that HWP should be listed as either Hydrolyzed Wheat Protein, or Hydrolyzed Wheat Gluten depending on the purity and source of the starting material.  If the ingredient has not been hydrolysed, then it would be listed using the Latin name as either Triticum vulgare Protein or Triticum vulgare Gluten.  This obviously assumes that the cosmetics manufacturer has labelled the ingredients using the correct INCI names!
Referencer
1 .
http://www.ncbi.nlm.nih.gov/pubmed/16689814
2006 May;54(5):283-9.
Hydrolysed wheat proteins present in cosmetics can induce immediate hypersensitivities.
Laurière M1, Pecquet C, Bouchez-Mahiout I, Snégaroff J, Bayrou O, Raison-Peyron N, Vigan M.
Abstract
Cosmetics containing hydrolysed wheat proteins (HWP) can induce rare but severe allergic reactions. 9 patients, all females without common wheat allergy, but with contact urticaria to such cosmetics, were studied. 6 of them also experienced generalized urticaria or anaphylaxis to foods containing HWP. All patients had low to moderate levels of immunoglobulin (Ig)E specific of wheat flour (f4) or gluten (f79). Their sensitivity to HWP and their tolerance to unmodified wheat proteins extracted from grains were confirmed using skin tests. Immunoblotting analyses showed that IgE from all patients reacted with almost all HWP tested. Reactions generally occurred with large random peptide aggregates. IgE reacted also with unmodified grain proteins, which contrasted with skin tests results. They reacted always with salt soluble proteins but variably with gluten proteins. No reaction occurred with gliadins in patients without associated immediate hypersensitivity to food containing HWP. These results show the role of hydrolysis on the allergenicity of wheat proteins, both through skin or digestive routes. At least part of the epitopes involved is pre-existing in unmodified wheat proteins. The aggregation of peptide bearing these epitopes and others created by hydrolysis, along with the increased solubility and the route of exposure, are possible factors of the allergenicity of HWP.
2.
http://www.ncbi.nlm.nih.gov/pubmed/20417361
Ann Dermatol Venereol. 2010 Apr;137(4):281-4. doi: 10.1016/j.annder.2010.01.010. Epub 2010 Feb 18.
Contact urticaria induced by hydrolyzed wheat proteins in cosmetics
Olaiwan A1, Pecquet C, Mathelier-Fusade P, Francès C.
Abstract
Hydrolyzed wheat protein, produced by hydrolysis of gluten, is used in certain cosmetics and foods as emulsifiers and stabilizers. It can induce contact urticaria to cosmetics and/or anaphylaxis to food via an immunologic mechanism.
PATIENTS AND METHODS:
A 28-year-old female beautician presented recurrent contact urticaria, initially on the hands and then more diffused, immediately after applying cosmetics of the same brand containing hydrolyzed wheat protein. Skin tests were positive with the cosmetics and with the hydrolyzed wheat protein contained therein. A 34-year-old woman presented four episodes of generalized urticaria after eating industrially prepared foods. She had also experienced contact urticaria with cosmetics. Skin tests with hydrolyzed wheat protein were positive. For both patients, withdrawal of cosmetics and foods containing hydrolyzed wheat protein led to the regression of symptoms. They were both tolerant to traditional wheat products, such as bread and pastries.
DISCUSSION:
Although contact urticaria to hydrolyzed wheat protein is rarely described, it must be understood since treatment by eradication of this product is simple and because contact urticaria may precede food allergy. Patients are tolerant to products containing unmodified wheat protein.
2010 Elsevier Masson SAS. All rights reserved.