Hovedurten for migræne er Matrem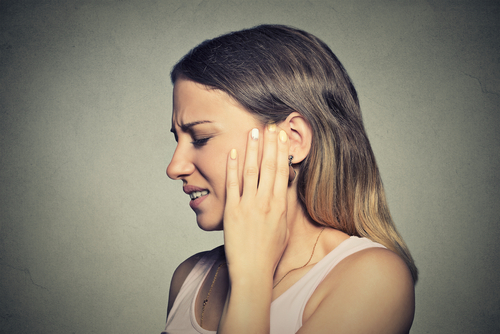 En af de helt gamle klassikere mod migræne er Matrem, hvis botaniske navn Tanacethum parthenium  dækker over en lille flerårig, lys, gulgrøn og dunet urt, som oprindelig kom fra Syd Amerika, men nu er helt almindelig i hele Europa.
Af Marianne Palm
Artiklen blev bragt i //mig// en del af magasinet sund-forskning – august/september 2015

Man ved egentlig ikke helt, hvilke aktive stoffer, der har vist sig at hjælpe så mange migrænikere, ligesom man stadig ikke ved præcist, hvorfor nogle mennesker skal døje så kraftigt med den kroniske sygdom. Erfaringer tyder på, at Matrem mest kan hjælpe på den type af hovedpine, der bliver dulmet af varme, hvilket måske siger noget om,  at det netop er evnen til at udvide blodkarrene og fjerne inflammation i årerne, der er drogens vigtigste virkning.
Der er kun få forsøg, og et af de mest kendte blev gjort på Afdelingen for Farmakologi på Kings College i London. Her ordinerede man gennem to og et halvt år 300 migrænikere en daglig dosis af drogen.
Resultaterne var meget opmuntrende: 70 % rapporterede, at deres anfald var blevet mindre hyppige, mindre smertefulde eller begge dele; de resterende 30 % oplevede ingen forandring. Ikke mindre end 1/3 slap helt af med sygdommen.
(E.S. Johnson: Mims Magazine, May 15,1983).
Senere forskning, bl.a. ved den anerkendte City of London Migrains Clinic, har bekræftet Johnsons resultater.
(Kilde: Helsenyt.com)
Måske handler det om prostaglandiner
Forskerne fra London mener, at det må være de aktive substanser i præparatet, som hæmmer eller kontrollerer dannelsen af de såkaldte prostaglandiner i kroppen. Der findes " gode og dårlige " prostaglandiner, og tilsyneladende holder Tanacethum de dårlige i kort snor, så der bliver dannet færre af dem, og de derfor ikke så let kan angribe blodkarrenes vægge og skabe inflammation.
Denne virkemekanisme vil ifølge forskerne også kunne forklare den interessante omstændighed, at drogen kan lindre smerter, der stammer fra arthritis, gigt og reumatiske tilstande.
Nogle brugere af præparatet har desuden berettet om en vis beroligende virkning.
Skal det virke på migræne, skal du dog have lidt tålmodighed, for de fleste mærker først en virkning efter nogle uger. Nogle mennesker kan nøjes med det som en kur et par måneder hvert år, mens det for andre er en livslang behandling. Der er dog også set tilfælde, hvor migrænen kan stoppes alene ved at spise et par kapsler af produktet, hvilket jo virkelig er værd at forsøge før man tager den lægeordinerede medicin.
Obs!
 
Hvis du ikke kan tåle Chrysantemum, kan du heller ikke tåle Matrem.
I Danmark sælges produktet af Natur Drogeriet under navnet Tanacin. Her foreslår man, at doseringen eventuelt kan deles over tre måltider ved at åbne kapslen.
Kombiner gerne med Niacin 30 mg, et B-vitaminlignende stof, der også kan få blodkarrene til at åbne sig ved at akut migræneanfald.
Opsøg eventuelt en biopat, naturopath, heilpraktiker eller en ernæringsterapeut, hvis du før hvert anfald mærker, at enten hormonsystem eller fordøjelse er involveret i form af ekstra løse afføringer eller forstoppelse.  Det er et velkendt mønster, og det vil i så fald være en god ide at få kigget på leverens evne til at forbedre
hormonsystem og fordøjelse.
Hold øje med farven på de tørrede droger
Tanacin fra Natur Drogeriet er fremstillet af den mest virksomme (mørkbladede) Tanacethum-art – en vigtig kvalitetsfaktor.