Sænk dit kolesterol med Zerochol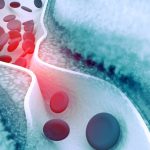 Af Marianne Palm
Kolesterol er livsvigtige elementer i menneskets krop og helt essentielt for vedligeholdelsen af cellemembranerne. Kolesterol kommer fra to kilder – fra leveren og fra kosten. Kolesterol findes kun i animalske fødevarer, og de mest kolesterolholdige madvarer er æggeblommer, indmad, torskerogn og skaldyr. Det, der især påvirker vores kolesteroltal, er mængden af fedt -og især det mættede fedt. Det mættede fedt findes fx i smør, blandede smør/planteolie produkter o. lign, hård margarine, ost, mejeriprodukter, fedt kød og pålæg, wienerbrød, kager, kiks, flødeis, chips og anden fedtrig fastfood.
Plantesteroler i kosten
Der er foretaget næsten 200 videnskabelige studier frem til i dag af plantesteroler.
Studierne tyder på, at plantesteroler sænker blodets indhold af LDL- og totalkolesterol ved at begrænse optagelsen afkolesterol i tarmen. Den videnskabelige status er også en af årsagerne til, at man i EU nu har godkendt, at kosttilskud indeholdende plantesteroler må sælges med anprisningen:
Plantesteroler har vist sig at sænke kolesterolindholdet i blodet. Sænkning af kolesterol-niveauet i blodet kan reducere risikoen for hjerte-kar-sygdomme. Plantesteroler findes naturligt i en lang række fødevarer som fx nødder, frø, kornprodukter,frugt og grøntsager. I mange industrielt forarbejdede fødevarer af fx margarinetypen er der tilført plantesteroler.
Imidlertid er naturlige plantesteroler i en fedtform og således ikke egnet til flydende typer af fødevarer. Derfor ændresder i den molekylære struktur under bearbejdningen, og denne ændring medfører, at plantesterolet mister sin naturlige evnetil at binde sig til LDL-kolesterolet i tarmen – og mister derved også sin positive effekt.
Kan man gøre noget selv for at reducere sit kolesteroltal?
Nedenstående tabel viser, hvordan forskellige tiltag vil kunne reducere LDLkolesterolet. Hvis man iværksætter alle nævnte aktiviteter, vil man kunne reducere kolesterolet med 20-30 %. Til sammenligning reducerer den traditionellemedicinske behandling med statiner kolesterolet med omkring 20 %. Altså samme effekt som at foretage små bivirkningsfrie livsstilsændringer.
Zerochol – Hjælp til reduktion af LDL – kolesterol
Zerochol er et nyt kosttilskud godkendt af EU for tabletternes evne til at nedsætte kolesterol. Produktet er skabt af planteolierfra solsikke-, raps-, soja-, majs- og fyrretræsolie.
To tabletter en gang dagligt giver den mængde plantesteroler, der beviseligt kan reducere LDL-kolesterolet med 8 % på 6 uger (og endda med 12 % ved 3 tabletter daglig).
Kan tages af alle, der er i behandling med statiner (kolesterolsænkende medicin), og som ikke har nået de ønskede LDL-C niveauer.