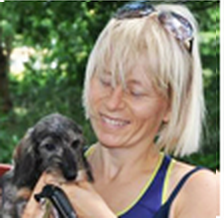 Blogger hos sund-forskning.dk
Det lune efterår gør, at mange stadig har chili stående ude og måske har nogle af os endda svært ved at få dem brugt. For at være helt ærlig kan der nogle gange være grænser for, hvor mange chili, der kan omsættes i en husholdning, inden frosten kommer.
Gem dine chili
Hvis du har flere chili, end du kan nå at bruge, inden frosten kommer, kan du vælge at fryse dine chili ned. Du kan også gøre det løbende sæsonen igennem, hvis du har mange chili, der modner samtidig, og du derfor ikke kan nå at spise dem.
Jeg vasker og tørrer chilien inden den fryses. Små chili fryses hele.
Større chili fjerner jeg stilken på og hakker ud i mindre stykker, som fryses ned i bøtter. Jeg lader kerner og frøstolen sidde i. Det er en smagssag, og det går fint at fjerne frøstol og kerner, inden de hakkes og fryses.
De frosne chili er nemme at bruge i supper og gryderetter hele vinteren over. De bevarer fint både smag og styrke, selvom de har været frosset ned.
Få varmen med chili
Lav den nemmeste skønne the med frisk chili. Du kan variere opskriften i et væk, det er kun et spørgsmål om fantasi.
Chili & Mynte
En halv chili (gerne med frøstand)
1 skive økologisk citron
1 dusk mynteblade
Chili & Kanel
En kvart chili
1 kanelstang
Evt en halv tørret daddel hvis du vil have lidt sødme i theen.
Overhældes med kogende vand. Server gerne i et højt glas, så du samtidig kan nyde synet af den smukke chili.
En dejlig gave – Mojo Rojo
Forleden kom en af mine genboer forbi med en lille gave til mig. Hun har, som jeg, haven fyldt med chili og har derfor eksperimenteret med forskellige anvendelsesmuligheder.
Hun havde lavet en lille lækker Mojo – en slags dip eller sauce, der kan spises både kold eller varm til stort set alt. Mojoen stammer oprindeligt fra de kanariske øer, hvor den bruges som krydderi eller tilbehør til måltidet.
Mojo'en var fantastisk. Hvis du vil eksperimentere med den, så kan jeg klart anbefale dig at prøve den til ovenpå din salat eller som dip til kartofler eller rodfrugtfritter. Hvis du vil gå i det kanariske hjørne, er Mojo'en intet mindre end fantastisk sammen med saltede kartofler lavet i ovnen.
Opskriften på Mojo Rojo:
4 fed hvidløg
2 røde peberfrugter
1 rød chili (evt mindre hvis den er meget stærk)
5 spsk olivenolie (koldpresset jomfru olivenolie)
5 spsk hvidvinsedike eller riseddike
1-2 tsk tørret paprika
Krydr med havsalt og peber
Fjern kerner og stilk fra de røde pebre. Skær peber og chili i mindre stykker. Blend dem godt. Pres hvidløgsfedene ned i og blend igen sammen med de øvrige ingredienser. Smag til med salt og peber.
Konsistensen skal være som en tyk dressing.
Bon appetit
Chilis egenskaber
Chili tilhører natskyggefamilien ligesom blandt andet kartofler og tomater.Chilier indeholder stoffet capsaicin, der er det stof, der spiller en rolle, når vi mærker, at vi får varmen og begynder at svede efter at have spist chili
Chili stimulerer din fordøjelse og virker kredsløbsstimulerende.
Læs mere om chili og Capsicum arter her www.sund-forskning.dk/artikler/capsicum-arter