Snotnæse og søløvehoste – raske rollinger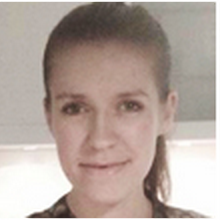 Blogger hos sund-forskning.dk
Døjer dit barn ofte med hoste, har dit barn øreproblemer, løs afføring og atopisk eksem? Så er du ikke alene. Rigtig mange småbørnsforældre står i samme situation – det gjorde vi også. Læs med, hvordan vi fik raske børn – fri for astmamedicin og dårlig mave.
Som nybagt mor var jeg total grøn på det at være en sund mor. Jovist havde jeg da spist sundt mad, taget mine vitaminer og udvist respekt for mit foster. Men først da jeg havde mit lille spædbarn i armene, gik det op for mig, hvor skrøbeligt livet egentligt er.
Jeg fandt dog hurtigt frem til andre "urte-mødre", der var lidt flippede og havde nogle smarte helseideer til sunde, raske børn. Jeg begav mig hurtigt ud i stofbleer fremfor papirbleer med øko-stempel, lavede grøden fra bunden, skiftede skumkludene ud med vat, og meget meget mere.
Jeg blev en øko-flippet tosse, men jeg elskede (og elsker) det. Dog gik det hurtigt op for mig, at tre guldklumper havde lidt problemer. De hostede og hostede, havde mave- og fordøjelsesproblemer samt øreproblemer – alle tre. De fik alle astmamedicin og alt for meget penicilin, synes jeg.
Farvel mælk:
Efter at have læst nettet tyndt for information, blev det et farvel til mælken. Da mælken blev fjernet fra kosten, fik vi pludselig tre sunde og raske børn. Og alle mine børn har nu i over 2 år været raske. Kun omgangssyge, skoldkopper og et par enkelte feberdage har holdt dem hjemme.
Det har ikke givet de store vanskeligheder ifht. institution og pasning. Alle ved at de ikke drikker mælk, og sådan er det! – det er vores valg som forældre. De må gerne få yoghurt (hvilket de kun vil have baseret på soja), fløde og andre syrnede mælkeprodukter, da de ikke påvirkes af disse.
Vi erstatter mælken med de mange skønne alternativer, der heldigvis findes på markedet i dag. De elsker risdrik, sojamælk, kokosmælk og havremælk. Vi tror, det er vigtigt, at de får lov til selv at være en del af beslutningsprocessen, når vi vælger plantemælksprodukter.
Naturlige kalkkilder til raske rollinger:
Mine børn er ivrige grøntspisende børn. De spiser meget sundt og varieret, dog til den mere vegetariske side. Derfor får de mange grønne grøntsager, mandler, nødder og generelt fødevarer indeholdende calcium.
Dog vil vi ikke undvære deres kalktabletter, som både sikrer dem en optimal kalkbalance samt tilførsel af D-vitamin. Børn har brug for stærke knogler – det kræver både kalk og D-vitamin. Derudover giver D-vitamin et stærkt immunforsvar hele året.
Vidste du, at vi kun får tilstrækkeligt med D-vitamin fra solen mellem april og september? Og omvendt får alt for lidt D-vitamin i vinterhalvåret? Derfor giver vi vores børn D-vitamin i større doser henover efteråret og gennem vinteren.