Derfor er frugt ikke det samme som fruktose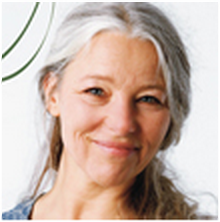 Blogger hos sund-forskning.dk
Fruktose får af flere forskere meget af skylden for den enorme stigning i alle lidelser forbundet med såkaldt metabolisk syndrom: højt blodtryk, høje niveauer af triglycerider (fedt i blodet), insulinresistens, diabetes og fedme.
Det er fruktose brugt som sødemiddel, specielt det i USA meget udbredte HFCS (HignFructoseCornSyrup), som forskerne advarer imod. HFCS er et meget billigt sødemiddel udvundet af majs, der bruges allevegne i USA i drikke og forarbejdet mad. Og nu ser det ud til, at HFCS er på vej også til Danmark. For ikke at gå galt i byen, er det vigtigt at forstå, at fruktose og frugt er to forskellige ting.
Hvad er fruktose?
Fruktose er et kulhydrat, der også kaldes for frugtsukker. Det findes især i frugt, honning, og vin. Og med navnet frugtsukker kan man nemt tro, at det naturligt forekommende sukkerindhold i frugt er – ja fruktose.
Men sådan er det ikke. Der kan ikke sættes lighedstegn mellem frugtsukker og frugt. Sukkerindholdet i frugt består nemlig af forskellige sukkerarter, og fruktose er kun en mindre del.
Fruktose i frugt er til stede sammen med glukose og en lang række af sundhedsfremmende og sygdomsforebyggende stoffer: fx kostfibre, vitaminer og mineraler og særlige plantestoffer med antioxidant virkning.
Disse stoffer hjælper os med at få det hele omsat ordentligt, så derfor er frugt en balanceret måde at indtage sukkerstoffer på, og frugt er et positivt bidrag i en sund kost, hvis det ikke overdrives.
To frugter dagligt er en god rettesnor for de fleste. Og frugt er fint at bruge som sødemiddel i kager, is etc.
Nogle mennesker har imidlertid problemer med at omsætte fruktose. Det skyldes en mangel på GLUT 5, der fungerer som transportør af fruktose fra tarm til blod. Glukose stimulerer GLUT 5, så når fruktose spises sammen med glukose, (sådan som det findes i naturen) mindskes generne ofte.
Fruktose som sødemiddel
Problemet med høj-fruktose sødemidler er, at fruktose omsættes på en helt anden måde i kroppen end glukose. Hvor glukose giver hurtig energi og kan bruges af alle kroppens celler, skal fruktose omsættes i leveren. Fruktose bliver omdannet til fedt mere end andre sukkerformer, og det får fedtet til at sætte sig på maven. Mængden af triglycerider øges, og der kan ved stort indtag (som ses i USA) med tiden dannes fedtlever.
Fruktose mætter ikke, fordi det ikke stimulerer mæthedshormonet leptin i hjernen (som glukose gør). Det øger derimod appetithormonet ghrelin. Fruktosesødemidler giver altså mere appetit end glukoseholdige sødemidler. Og forskning peger på, at overindtag af fruktose feder særlig meget. Vær opmærksom på, at agavesirup (der bl.a. bruges i mange drikke) er næsten ren fruktose.
EKSEMPLER PÅ FRUKTOSEINDHOLD
| | | |
| --- | --- | --- |
| 100 g | Sukkerarter | Fruktose |
| Appelsin | 8,2 g | 2,2 g |
| Blommer | 7,1 g | 2,8 g |
| Banan | 15,9 g | 3,8 g |
| Daddel (tørret) | 63,9 g | 17,2 g |
| Honning | 75,1 g | 38,8 g |
| HFCS | 55 g |   |
| Agavesirup | 90-97 g |   |