Aktive indholdsstoffer – et studie i kemi og bindinger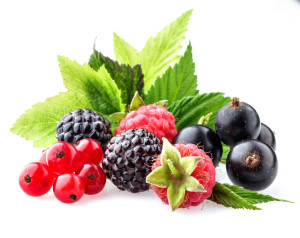 Det er ikke det letteste at forstå, men læs alligevel videre. For du bliver så meget klogere på jern, på soja og en lille smule klogere på Konjak.
Af Marianne Palm. Artiklen er bragt i magasinet sund-forskning.dk april 2012
Jernchelater – den bedst optagelige form
De mest almindelige jerntilskud gives i form af almindelige salte – fx fosfat, citrat, fumarat eller sulfat. Fælles for dem er, at de dissocierer i mavesyren – dvs. metaldelen spaltes fra, og der er stor sandsynlighed for, at den binder sig til andre dele af den indtagne føde, danner uopløselige komplekser og føres ud af kroppen igen.
Derfor anbefales jerntilskud forskudt for måltiderne, så man får en bedre udnyttelse. Ulempen er naturligvis, at man glemmer at tage sit tilskud, og så er man jo lige vidt.
En anden hæmmende effekt er konkurrencen med andre divalente ioner, som kan mindske udnyttelsesgraden.
Løsningen på begge problemer hedder aminosyrechelerede mineraler – fx jern-bisclycinat. Denne jernforbindelse er for få år siden blevet vurderet og sikkerhedsgodkendt af EFSA[i], den europæiske fødevaresikkerhedsautoritet, og er langsomt ved at vinde indpas i danske produkter.
Ulempen er en højere pris end simple jernsalte, men altså også en meget bedre optagelighed, så man kan principielt indtage mindre mængder og få det samme ud af det, rent ernæringsmæssigt.
Jern-bisglycinat består, som navnet siger, af to molekyler af aminosyren glycin bundet til et jernatom. Denne forbindelse er stabil selv i mavens stærkt sure miljø og binder sig heller ikke til andre dele af maveindholdet. Komplekset optages af tarmslimhinden, som er vant til at absorbere aminosyrer.
Først efter absorptionen frigives jernatomet og er således tilgængeligt for udnyttelse, hvis der er brug for det. Som bekendt har kroppen en beskyttelsesmekanisme mod for meget jern ved, at tarmcellerne efter få dage afstødes og forlader kroppen med deres indhold af jern, hvis det ikke er udnyttet af kroppen.
[i] http://www.efsa.europa
Soja-isoflavoner: Effektive til at lindre hedeture
En ny meta-analyse[i] har set på 19 studier af god kvalitet, som samlet set bekræfter, at sojaisoflavoner mindsker hyppigheden og styrken af hedeture.
Den anvendte dosis var på gennemsnitligt 54 mg isoflavon og kan findes i de produkter, der er tilgængelige på det danske marked.
Hyppigheden af hedeture blev reduceret med 20 % og sværhedsgraden med 26 % Studierne havde en varighed fra seks uger til et år. Det ser således ud til, at produkterne kan indtages over en længere periode og stadig have en positiv effekt.
[i] Taku K, Melby MK, Kronenberg F, Kurzer MS, Messina M. Extracted or synthesized soybean isoflavones reduce menopausal hot flash frequency and severity: systematic review and meta-analysis of randomized controlled trials. Menopause. 2012
HUSK din Konjak!
Måske kan du stoppe udviklingen med Konjak. De er godkendt af EU som værende et af de bedste slankemidler ved at binde fedt i tarmene, – i stedet for i kroppen… Kan bruges af alle overspisere, børn som voksne.