Diabetikere har gavn af mineralet chrom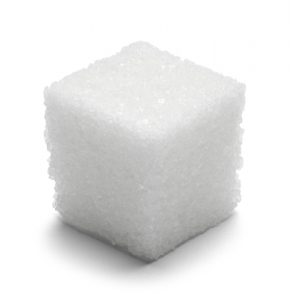 En ny undersøgelse af type-2 diabetikere afslører, at de har væsentligt mindre chrom i blodet end  ikke-diabetikere. Det forringer deres blodsukkerkontrol, hvilket hænger sammen med, at chrom arbejder sammen med insulin om at transportere sukker (glucose fra blodet ind i cellerne).
Af Bjørn Falck Madsen
Artiklen blev bragt i magasinet sund-forskning og //mig// – juni/juli 2016
I alt 42 personer med nyligt diagnosticeret type-2 diabetes medvirkede i undersøgelsen 1). Deltagerne blev delt i to hold, hvor det ene hold bestod af diabetikere med god kontrol over deres sygdom, og det andet hold bestod af diabetikere, som ikke havde så godt styr på deres tilstand.
Godt for langtidsblodsukkeret
Forskerne målte sig frem til, at indholdet af chrom hos dem med ukontrolleret type-2 diabetes var markant lavere end hos dem, som havde styr på deres symptomer. Jo lavere chromindholdet var desto dårligere var HbA1c-tallet, hvilket er et mål for blodsukkerniveauet over en længere periode (også kaldet langtidsblodsukker). Undersøgelsen fandt desuden, at chromniveauet faldt med stigende alder i begge grupper, og det tog især fart efter 40-års -alderen.
Disse observationer harmonerer fint med en undersøgelse 2), som blev offentliggjort i 2006, hvor tjekkiske forskere afprøvede virkningen af chromtilskud på 36 type-2 diabetikere. Deltagerne blev tilfældigt inddelt i to grupper. En grup-pe fik fire tabletter af det organiske chromgær præparat Bio-Chrom (4 x 100 mikrogram dagligt), hvorimod den anden gruppe fik snydepiller. Forsøget varede i 12 uger.
Beskytter mod oxidativ stress
Efter forsøgets afslutning kunne forskerne se, hvordan de type-2 diabetikere, som havde taget Bio-Chrom, naturligvis havde betydeligt højere chromindhold i blodet, hvilket blot viser, at præparatet blev optaget godt i kroppen. Derudover observerede forskerne et signifikant fald i fastende blodsukker hos de chrombehandlede sammenlignet med placebo-gruppen. Hvad de også så var en beskyttende virkning mod oxidativ stress, ligesom langtidsblodsukkeret hos de chrombehandlede var uforandret, hvorimod det steg hos diabetikerne i placebogruppen. Forskerne kunne ud fra de opnåede resultater konkludere, at det er en god ide for type-2 diabetikere at tage organisk chromgær, da det
forbedrer blodsukkerbalancen og beskytter mod oxidativ stress.
Preparing document for printing…