Er du præmenstruel, lettere hysterisk eller på̊ vej i overgangsalderen?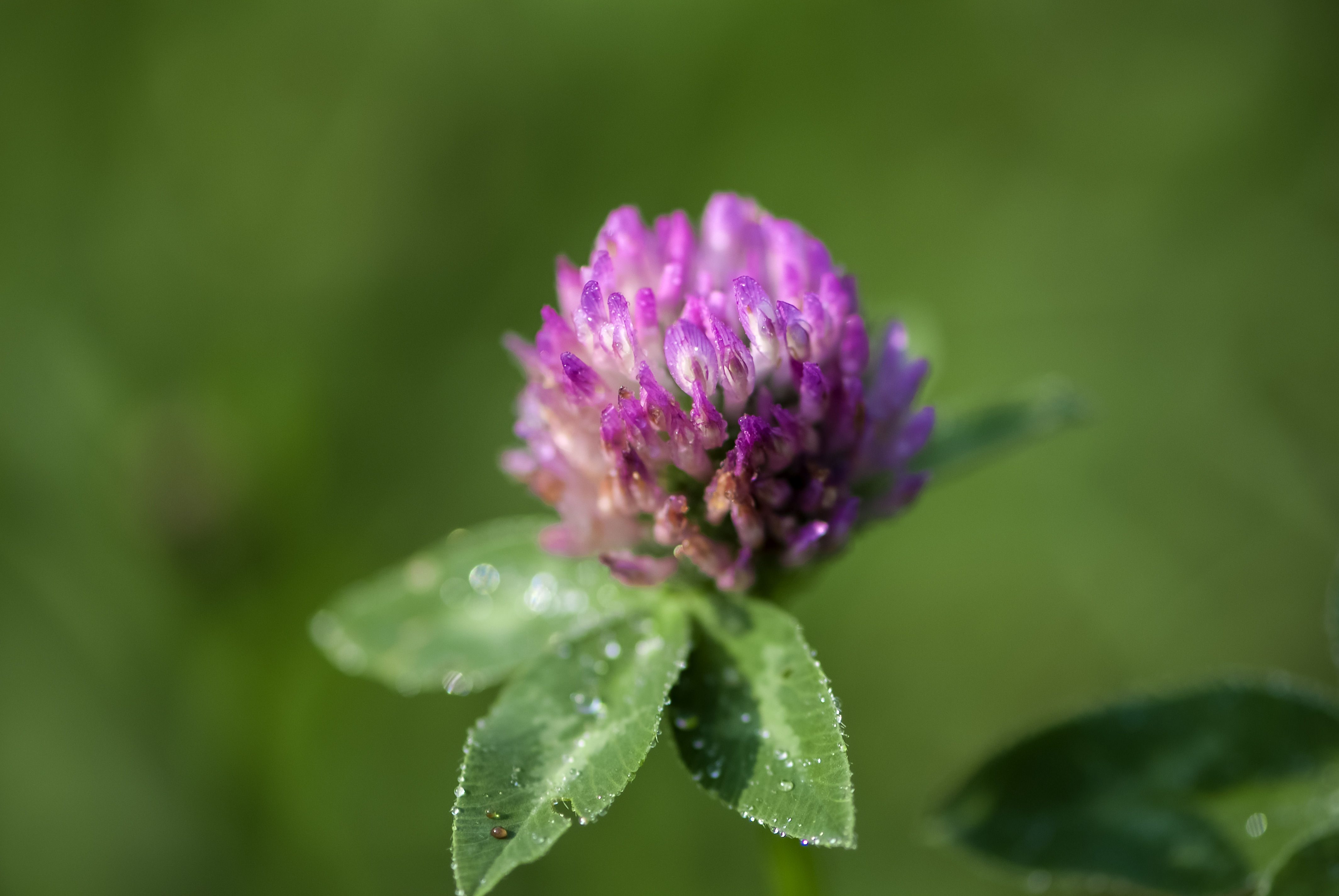 Artiklen er bragt i magasinet sund-forskning.dk vinter 2014.
Af Marianne Palm
Sund-forskning har kigget to kvindeurter efter i sømmene. Og ja, de holder. hvad de lover! Er du ung og lider af PMS, så kig efter det lille kyskhedstræ fra Middelhavet. 
Er du i overgangsalderen, behøver du blot at kigge på den danske forskning efter den uanseelige, men søde og vigtige rødkløver.
Præmenstruel eller bare helt umulig?
Får du ustyrlig sukkertrang, er du bare ikke særlig sjov at være sammen med op til hver menstruation, bliver du grådlabil, ra- sende, mismodig eller bare helt umulig, så er det måske ikke dig, der har et problem. Men dit hormonsystem! Præmenstruelt syndrom eller PMS er efterhånden blevet et anerkendt fænomen, og rigtig mange teenagere og unge kvinder (ja, alle jer, som ikke er blevet 50 endnu…) har måske opdaget, at der bare opstår de mest graverende symptomer i tre til fire dage hver måned.
Der er endda kvinder, som oplever det i 14 dage – fra ægløsning til første menstruationsdag, hvor der måske godt nok opstår smer ter, men til gengæld glider hele sindet tilbage i en måske ikke glad, men i det mindste bedre tilstand. Så lider du nok også af PMS, som i øvrigt godt kan opstå midt i 30'erne som en forlø ber for overgangsalderen.
Du finder vitex agnus castus i Bidro PMS.
Man regner med fem forskellige PMS-tilstande:
PMS-A – "Anxiety" for angst – du er urolig og ængstelig
PMS-C – "Cravings"- den ustyrlige trang til hvad som helst overmander dig
PMS-D –"Depression" – du er bare ikke i godt humør
PMS-H – "Hyper-Hydration" – du hæver op i arme, ben og ved øjne. Det spænder i bryst, tarme og underliv
PMS-P "Pain" – du har smerter, og det er selvom menstruationen slet ikke er begyndt
Du kan sagtens have et mix af dem alle
Et spørgsmål om to kvindelige hormoners samarbejde PMS skyldes som regel for lidt progesteron i forhold til østrogen, mens overgangsalderen er kendetegnet ved for lidt af det hele. 
Let optagelige phytoøstrogener – fra den sorte danske muld
Rødkløverens indhold af phytoøstrogener (isoflavoner) kan mindske hedestigninger. Det viste et hospitalsforsøg på Sygehus Vendsyssel i 2012 med al tydelighed – en reduktion på hele 30 %! Men phytoøstrogenerne (isoflavoner) er fra naturens side tungt fordøjelige, da de naturligt er bundet til sukkermolekyler, og de skal først fraspaltes, før de aktive isoflavoner kan optages i fordøjelsen.
Vores mavesyre løser til dels denne opgave. Men da vi har en hurtig fordøjelse, vil de fleste isoflavoner passere ufordøjede igennem uden effekt.
I urteekstrakterne fra Herrens Mark er problemet løst ved at mælkesyregære rødkløveren. Mælkesyrebakterierne fjerner suk kerdelen, så isoflavonerne kan optages direkte i blodet.
I samarbejde med Rikke Goerlich fra Urteskolen har Herrens Mark desuden udvalgt nogle urter, der stimulerer de psykiske udsving, der opleves omkring overgangsalderen. Pebermynte, citronmelisse og salvie. Derudover er der tilsat mælkebøtte, som er kendt for sin effekt på bl.a. leveren, som skal sørge for, at der kommer balance i hormonerne. Alle er mælkesyregærede og smager godt, hvis de blandes med lidt saft. Eller blot som et shot direkte fra dunken.
De leveres upasteuriserede i en stor fin dunk og fyldt med de aktive mælkesyrebakterier – et stort plus for fordøjelsen og et herlig sidegevinst.
Rødkløver ekstrakt fra Herrens Mark er fremstillet af friske økologiske urter direkte fra den danske muld.
For lidt østrogen i overgangsalderen kan give
Manglende sexlyst og tørre slimhinder
Træthedsanfald, uro i kroppen og hedestigninger
Nattesved og urolig søvn
Ked-af-det-hed uden forklarlig årsag
Almen utilpashed og humørsvingninger