Få det bedre med antiinflammatorisk kost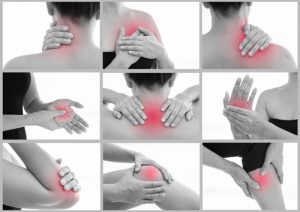 Antiinflammatorisk kost bliver mere og mere populært – og det er med god grund! Det kan nemlig – som navnet indikerer – lindre inflammation i kroppen og styrke immunforsvaret.
Antiinflammatorisk kost består bl.a. af masser af grøntsager og fødevarer som ingefær, hvidløg, gurkemeje og kål samt fødevarer med omega-3-fedtsyrer som fx hampefrø, fede fisk og hørfrø. Det er alle fødevarer, der hæmmer kroniske in-flammationstilstande i kroppen – modsat eksempelvis rygning, sukker og stress, der øger kronisk inflammationen i kroppen.
Inflammation bliver ofte omtalt som lidt af en skurk, men faktisk er inflammationsprocessen starten på kroppens egen helingsproces. Men hos nogle mennesker stopper denne process ikke korrekt igen, og så opstår der kroniske inflam-mationstilstande i kroppen med de klassiske tegn smerte, rødme, varme og hævelse. Ved kroniske inflammations-tilstande kan du dog ofte kun mærke smerten.
Hvis du vil i gang med antiinflammatorisk kost, så prøv fx disse to skønne antiinflammatoriske opskrifter. God fornøjelse!
Af Caroline Fibæk, naturopath IBM og madskribent
Opskrifterne blev bragt i magasinet sund-forskning – april 2017
ANTIINFLAMMATORISK FUSION
En antiinflammatorisk og helende infusion – som tilmed smager godt. Har du inflammation i kroppen, kan du med fordel drikke den hver dag.
Det skal du bruge:
2 cm frisk ingefær
3 sorte peberkorn
3-5 cm frisk gurkemejerod
0,5 lakridsrod
2 blade stevia (kan erstattes med en dråbe flydende steviaekstrakt)
1 l kogende vand

Sådan gør du:
Hak alle rødder og urter fint, og overhæld med kogende vand. Lad drikken trække i to timer eller natten over. Drikkes kold og kan nydes dagligt.
GREEN SMOOTHIE BOWL
En skål med smoothie mætter på en eller anden måde mere, end når du drikker din smoothie af glas. Måske simpelthen fordi det tager lidt længere tid at spise den. Så giv dig selv tid til at nyde denne smoothie i din ynglings skål.

Til 1 person skal du bruge:
4 dl babyspinat
5 buketter frossen broccoli
1 avokado
1 dl vand
2 spsk chiafrø (eller hørfrø)
1 tsk revet citronskal
2-3 steviablade (eller 1-2 dråber steviaekstrakt)
1-2 tsk lakridsrodspulver
5 spsk hampefrø
Drys med bipollen og friske bær (hvis du har)

Sådan gør du:
Blend spinat, is, chiafrø, avokado, citronskal, vand, stevia og lakridsrodspulver. Rør smoothien med hampefrø, hæld den i en skål og server eventuelt med friske bær og bipollen.