Fiskeolie forebygger astma hos børn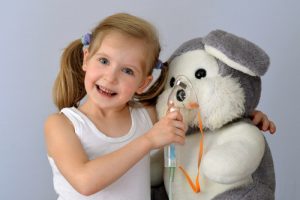 Kvinder, som tager et tilskud af fiskeolie under graviditeten, har langt bedre chancer for at føde sunde børn, viser både svensk og dansk forskning. Læger er generelt positive over for denne viden.
Af Bjørn Falck Madsen
Artiklen blev bragt i magasinet sund-forskning – april 2017
Det giver god mening for gravide at supplere deres kost med et dagligt tilskud af fiskeolie. Det rapporterede svenske forskere allerede i 2009. Deres undersøgelse havde vist, at kvinder, som havde taget omega-3-fedtsyrer (Bio-Marin Plus fra Pharma Nord) fra den 25. uge efter ægløsningen og frem til tredje eller fjerde måned efter at have født, fik børn med langt bedre helbred. Kun to % af de nyfødte kom til verden med fødevareallergi, og otte % havde eksem. Helt anderledes så det ud hos børn af mødre, der ikke tog fiskeolietilskud, men fik snydepiller. Her havde 15 procent af de nyfødte fødevareallergi, og 24 % udviklede eksem. De opsigtsvækkende resultater er offentliggjort i tidsskriftet Acta Paediatrica.
Halvering af astma
Den svenske undersøgelse står ikke alene. I 2016 blev en stor dansk undersøgelse offentliggjort i New England Journal of Medicine. Her havde forskere påvist, at fiskeolie givet til gravide kunne halvere forekomsten af astma hos de nyfødte. Undersøgelsen, der bliver betegnet som veldesignet og seriøs, omfatter 700 gravide kvinder og har fået international opmærksomhed.
Alene i Danmark lider 150.000 børn af astma, som er en tilstand præget af kronisk inflammation i luftvejene med åndenød, hoste eller hvæsende vejrtrækning.
Stor opbakning fra læger
Blandt læger herhjemme synes der at være stor interesse for og opbakning til anvendelsen af fiskeolie under graviditeten, da man i forvejen kender til omega-3-fedtsyrernes inflammationshæmmende virkning og andre sundhedsfremmende egenskaber. I dag anbefaler Fødevarestyrelsen da også gravide at spise 350 gram fisk om ugen, hvoraf de 200 gram gerne må være fede fisk, som indeholder mest omega-3.
Tungmetaller fjernes
Den eneste bekymring med fede fisk (især rovfisk) er deres relativt store indhold af tungmetaller, som ophobes i fiskenes fedtvæv. Med et præparat som Bio-Marin Plus, der blev anvendt i det svenske forsøg, har man dog den fordel, at fiskeolien bliver nøje kontrolleret for indhold af tungmetaller og miljøgifte, som elimineres ved hjælp af en grundig raffineringsproces. De forsvindende små mængder af tungmetaller og andre miljøgifte, som eventuelt måtte findes i det færdige produkt, er betydeligt lavere, end hvad de danske myndigheder og EU tillader i frisk fisk og fiskeoliepræparater.