Fordøjelsesproblemer? – så mangler du måske enzymer til at nedbryde og fordøje ordentligt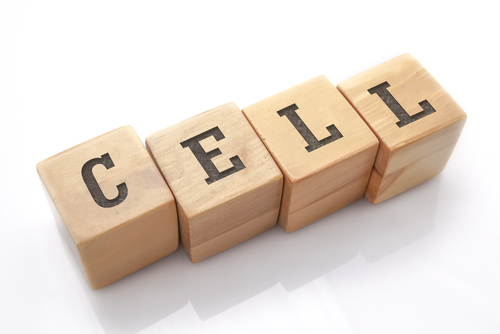 Kender du følelsen af at være oppustet, have luft i maven og ikke føle sig helt godt tilpas efter at have spist din mad? Så kan det være, du mangler fordøjelsesenzymer til at nedbryde den kost, du spiser. Udo's Choice har et enzymtilskud, som er målrettet forskellige fordøjelsesproblemer.
Af Rikke Agersted
Artiklen blev bragt i //mig// en del af magasinet sund-forskning – december 2016/januar 2017
Helt generelt er enzymer katalysatorer og aminosyrer, som er med til at skabe kemiske reaktioner i kroppen, der alle handler om at opbygge og nedbryde forskellige stoffer.
En katalysator fremskynder eller igangsætter en reaktion. Fordøjelsesenzymerne har til opgave at nedbryde føden til mindre dele, som derefter kan optages og udnyttes i kroppen. Enzymerne er en meget vigtig del af fordøjelsesprocessen, da vi uden dem ikke ville nedbryde den mad, vi spiser, og dermed optage alle næringsstofferne. Vi kan selv danne de fleste enzymer, men nogle skal også tilføres fra kosten.
Den naturlige produktion af enzymer kan nedsættes under sygdom, stress, graviditet og aldring, men også indtag af alkohol og koffein er med til at sænke produktionen.
En god grund til at tage et enzymtilskud – hele året
Har man brug for hjælp til at nedbryde maden, fordi fordøjelsen er gået lidt i stå, kan man tage et 1-2 kapsler lige inden måltidet eller under måltidet. Udo´s Choice Enzymer Supreme er et godt valg i denne situation. Hvis det er et tungt måltid, som man oplever i december med overflod af julemad og konfekt, så tager man et par kapsler lige inden maden samt endnu to under selve måltidet, så man får ekstra hjælp til at fordøje maden.
Ingen effekt på kroppens egenproduktion
Man skal ikke være bekymret for, om et enzymtilskud vil have en negativ effekt på kroppens egen produktion af enzymer. Et tilskud vil ikke påvirke evnen til at danne enzymer og vil ej heller nedsætte vores egenproduktion. Et tilskud bidrager blot med noget ekstra, når der er behov for det.
Enzymer til fordøjelsen
Udo´s Choice Enzymer Supreme indeholder:
Protease
Alpha-amylase
Lactase
Alpha-galactosidase
Stem bromelain
Lipase
Cellulase
Den anbefalede daglige dosis er 1-2 kapsler op til tre gange dagligt. Tages ved påbegyndelse af måltidet.
Fordøjelsesenzymerne helt kort
Enzymer hedder altid noget med -ase til slut i navnet.
Proteiner nedbrydes af protease, og resultatet er aminosyrer.
Kulhydrater nedbrydes af amylase, som bliver til monosakkarider.
Fedt nedbrydes af lipase til glycerider og fedtsyrer.
Første tegn på enzymmangel er oppustethed efter indtagelse af hvede, mælkeprodukter, kål og bønner.
Enzymer i pilleform
Når fordøjelsesenzymer produceres, er der tre produktionsmetoder, som bruges. Udtræk fra dyr (fx bugspytkirtel-enzymer), ved kemiske reaktioner eller gennem fermentation med Aspergillus ssp fra gær på et voksemedie af korn, som kan være ris, soyabønnemel, majs eller byg. Udo´s Choice Enzymer Supreme er fremstillet gennem fermenteringsprocessen.
Årstidens frugt og grønt indeholder flest naturlige enzymer.