Afrikansk vidunderurt med holdbar virkning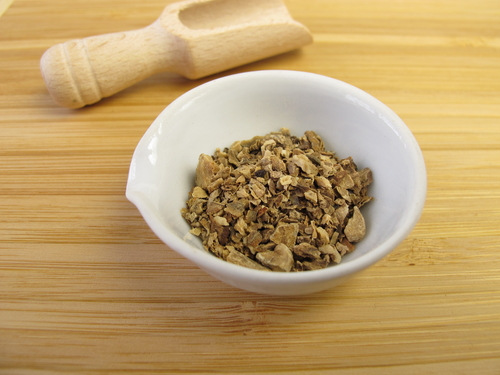 En lang liste over sygdomme, som de afrikanske medicinmænd har behandlet med ægte venustorn eller djævleklo, som urten også hedder, har af videnskaben få et forskningens opbakning gennem de spændende resultater.
Af Rikke Agersted
Artiklen blev bragt i magasinet sund-forskning og //mig// – oktober/november 2016.
I Kalahariørkenen og på Namibias stepper vokser en urt med helt speciell e helbredende egenskaber. Venustorn trives under de barske forhold og strutter af v irksomme stoffer, som i århundreder har været skattet af den lokale befolkning. I en barsk natur uden mildere klimaers frodige variation, har naturen alligevel sikret, at befolkningen havde den medicin ved hånden, som de skulle bruge til mange af de sygdomme, som flore rer i et normalt samfund. Ørkenen leverede det hele i en enkelt plante i modsætning til regnskovsområdernes store diversitet.
Det gør djævleklo til noget helt særligt
Djævleklo har været brugt til hverdagens onder som forstoppelse og ophobning af affaldsstoffer, men også mere alvorlige lidelser som gigt, cancer samt nyre- og galdesten. Urten skal indtages dagligt over en periode for at have den gode virkning.
Dæmper gigtsmerter og inflammation
Det er videnskabeligt påvist, at ægte venustorn kan øge bevægeligheden og smidig heden i led og muskler ved reumatiske lidelser. Derudover lindrer den smerter og inflammation ved disse sygdomme. Det skyldes især indholdet af iridoide glykosider, som har en kraftig inflammatorisk virkning, der også har en positiv effekt på rygsmerter, ledbetændelse, lumbago, muskelsmerter og sågar mave- og leverproblemer.
Sikker urt med langtidsvirkning
Der er så stor erfaring med brug af djævleklo, at man ved, den er sikker at bruge. Der er ingen giftvirkninger eller fare ved at tage den gennem en periode. Tværtimod kommer de mærkbare virkninger normalt efter kort tids brug af urten, og effekten holder også, når kuren stopper.
Sådan tages venustorn
Ægte Venustorn fra Natur-Drogeriet findes både som te og kapsler.
Teen: 1 tsk. Ægte Venustorn kommes i ½ liter kogende vand, som tages af varmen.
Lad teen trække natten over, si den og drik 1/3 af den 10 minutter inden hvert måltid. Kold eller varm.
Teen indeholder mange bitterstoffer og kan være svær for nogle at ind
tage. De kan i stedet tage to kapsler Ægte Venustorn tre gange dagligt.
Kært barn har mange navne og virker i øvrigt også på rygsmerter
Venustorns botaniske navn er Harpagophytum procumbens, og den lille djævleklo kan du læse meget mere om på www.sund-forskning.dk.
Her er også nævnt et studie, som viser de gavnlige effekter af denne venustorns evne til at hjælpe på dårlige rygge.