Forskning peger på online psykologhjælp som effektivt værktøj
Hører du også til en af de mange, der ikke tror på, at du kan få en akut tid hos en psykolog, så er der heldigvis sket et stort fremskridt: Nu kan du få hjælp online, og hjælpen er ikke blot at få en halv time en gang hver anden måned. Psykologerne fra We.Care er klar næsten 24/7. Med andre ord – gå uden om lange ventelister, besværlig transport, og få hjælp hjemmefra.
Af Marianne Palm

Danskerne søger psykologhjælp som aldrig før, og der er gennemsnitligt over 10 ugers ventetid til en psykologsamtale med offentligt tilskud. Men nu har virksomheden We.Care lanceret en ny løsning for online psykologhjælp på computer, tablet eller mobiltelefon. Det betyder, at danskere med problemer kan holde samtaler med en autoriseret psykolog over en videoforbindelse hjemme fra sofaen. Klienten og psykologen kan også løbende skrive sammen på We.Cares online platform, hvis behovet for et par beroligende ord eller nye tanker om muligheder skulle melde sig.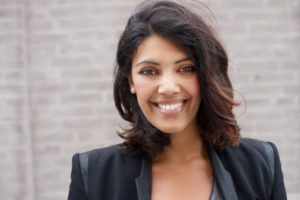 – Der findes tusindvis af danskere, som ikke kan få traditionel psykologhjælp, fordi deres hoveddør er en uoverkommelig barriere, eller der er bare ikke nogen akutte tider. Vi bliver nødt til at møde danskere med stress, angst og fysiske eller mentale udfordringer på deres egen banehalvdel, og det gør vi ved at gøre det nemt og fleksibelt, fortæller direktøren for We.Care, Linisha Palm, mor til to småbørn, og som ved alt om en travl hverdag med fuldtidsjob og kun lidt tid til at opsøge professionelle rådgivere i dagtimerne.
Linisha fortsætter:
– Samtidig er det bare det mest naturlige i verden for et moderne menneske at søge hjælp på problemer online. Vi forventer at få svar på nettet med det samme, og der passer det traditionelle system med 10 ugers venteliste og udfordrende logistik bare ikke ind i de daglige gøremål.
Her får man professionel hjælp med det samme.
Hvad siger forskningen om online psykologhjælp?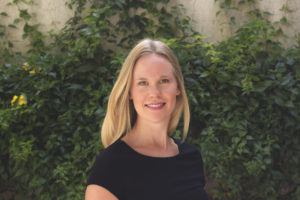 Adspurgt om online psykologhjælp nu også er lige så godt og effektivt som traditionel psykologhjælp, siger Rikke Nørgaard Elster, der har speciale i online psykologhjælp:
– De seneste studier fra udlandet viser, at online psykologhjælp med al sandsynlighed er lige så effektiv som traditionel psykologhjælp. En dygtig psykolog kan med andre ord hjælpe sin klient lige så godt fra sin private praksis som bag sin computerskærm.
Rikke Nørgaard Elster henviser forskningsmæssigt blandt andet til en tværgående analyse publiceret af Official Journal of the World Psychiatric Association, hvor effekten i behandlingen af lidelser som stress eller social fobi er den samme ved online eller traditionel behandling.
Kontinuerlig behandling giver resultater
Derudover peger Rikke også på nogle konkrete fordele i We.Cares måde at kommunikere mellem psykolog og klient:
– I et normalt forløb er det jo ikke unormalt, at klient og psykolog kun mødes hver 14. dag, men de fleste mennesker med udfordringer kæmper jo typisk med deres følelser hver dag. En fordel ved vores system for online psykologhjælp er blandt andet, at man får en kontinuitet i behandlingen, fordi du kan skrive direkte til psykologen med det samme og ikke vente i 14 dage på et svar.
Linisha Palm supplerer:
– Med We.Care vil vi gerne gøre det at gå til psykolog lige så nemt som at have et fitnessabonnement. Vi har sat det op, så du betaler et mindre beløb hver 14. dag, og hvor du så online vender dine tanker løbende med din psykolog i løbet af hverdagen. Vi ved, at den fleksibilitet og kontinuitet vil gøre, at en masse danskere vil få det bedre.
Vil du vide mere, så tjek ind på we.care.