Friskfanget, økologisk fiskeolie med god samvittighed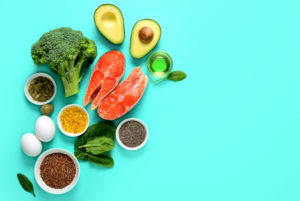 Ønsker du ikke at gå på kompromis med din fiskeolie, er New Nordics nye Dansk Ørred noget for dig. Den er fri for kemisk raffinering og har den fineste klare, lyse farve. Den er produceret ud fra filosofien om, at oliesammensætningen skal være lig fiskens, og at der derfor skal røres så lidt som muligt ved den naturlige sammensætning.      
Det er kendt viden, at indtag af fiskeolie i form af frisk fisk eller kapsler gavner hjernen, synet, hjertet og huden. Huden får en flottere glød og bliver fugtet indefra. Det er ikke blot huden –  alle vores celler har brug for forskellige former for fedt for at kunne fungere optimalt og sikre os den højeste grad af sundhed. Kroppen kan selv omdanne nogle fedtformer, men lige præcis Omega 3, som vi bl.a. får fra fisk, kan vi ikke selv danne, og derfor anbefaler Sundhedsstyrelsen, at vi som minimum spiser fisk to gange om ugen.
Frisk fiskeolie fri for antibiotika og harskning
Udfordringen ved dette har dog længe været, at vi ved, at verdenshavene og fiskebestanden er truede som følge af overfiskeri og uhensigtsmæssige fiskemetoder. Samtidig er meget af den fiskeolie, der er på markedet blevet harsk, og er derved usund at spise, når den endelig når forbrugeren.
Harskningen skyldes enten den lange transporttid af fisken frem til fabrikken, hvor fiskeolien presses ud af fisken, eller transporten frem til forbrugeren. Har man i stedet brugt fisk fra dambrug har udfordringen været, at fiskene har fået antibiotika for at minimere risikoen for sygdom blandt fiskene.
Dansk produceret i Grindsted
Der har derfor længe været en efterspørgsel efter frisk, bæredygtig fiskeolie, fri for antibiotika og kemisk raffinering. Derfor er Grindsteds økologiske ørred-dambrug og den danske kosttilskudsproducent New Nordic indgået i samarbejde om produktionen af en ren, frisk, økologisk, koldpresset fiskeolie.
Fiskeolien udvindes på stedet kun 20 km fra dambruget hvorfra fisken transporteres levende, så den ikke når at blive det mindste dårlig. New Nordic har gået efter den højeste kvalitet, både i råvarekvaliteten og i forarbejdningsmetoderne.
Omega-3 til celler og hukommelse.
Vi har brug for mange forskellige former for fedt, nemlig både Omega 3, 6 og 9, som vi får fra kød, planter og andre plante- og kerneformer som fx oliven og solsikke. Problemet er bare, at vi i en typisk dansk kost ikke får nok Omega 3. I en travl hverdag er det ikke altid, vi får lagt vejen forbi sushibiksen, eller købt frisk fisk ind til middagsbordet.
Derfor er vi sikret det indtag, vi skal have af Omega 3, med et dagligt kosttilskud. Samtidig kan vi heller ikke få for meget Omega 3, da vores krop hilser det hjerteligt velkomment.