Sæt turbo på vægttabet på den sunde måde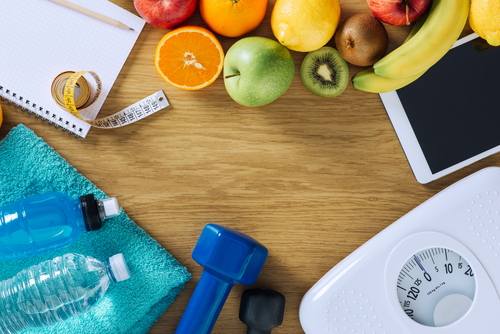 Ekstrakt af hvide morbærblad er kendt for succesfulde sundhedsfremmende virkninger. De asiatiske blade reducerer blandt andet LDL og virker regulerende på blodsukkeret. Et studie sidste år viste, at morbær-ekstraktet også acceleererer vægttabet under slankekure.
Af Kristine Bindslev
Artiklen blev bragt i magasinet sund-forskning og //mig// – vinter 2015
Allerede i 2011 fandt japanske forskere, at ekstrakt fra hvide morbærblade kan regulere blodsukkeret hos diabetikere. I et studie, foretaget sidste år, opdagede et hold af italienske forskere endnu en god nyhed ved morbær. Studiet blev udført med Mulberry tabletter fra New Nordic, og det viste, at personer, der tager hvid morbær-ekstrakt sammen med en kaloriereduceret diæt på 1300 kcal taber sig 3 gange mere end personer på diæten alene.
Randomiseret, placebo-kontrolleret studiet med Mulberry tabletter
46 overvægtige eller svært overvægtige blev udvalgt og delt i to grupper. Alle blev sat på en identisk og streng diæt bestående af 1300 kcal pr. dag. Den ene gruppe tog endvidere 2400 mg morbær-ekstrakt, mens den anden gruppe fik placebo. Man fulgte op efter 1. , 2. og 3. måned på grupperne med målinger af kropsvægt og taljemål, ligesom omkred-sen af lår blev målt, og blodprøver blev taget.
Resultatet talte sit tydelige sprog
I gruppen, der tog hvide morbær-ekstrakt, var vægttabet efter 3 måned er gennemsnitligt 9 kg svarende til 10 % af den oprindelige vægt. I placebogruppen var det gennemsnitlige vægttab på 3,2 kg svarende til 3 % af den oprindelige vægt. Dertil kommer, at man sammenlignede blodprøver fra før behandling og efter behandling med hvide morbær-ekstrakt og fandt, at insulin- og glucose-kurverne var lavere efter de 3 måneder.
Blodsukkeret var hos begge grupper blevet mere stabilt, men mest markant hos gruppen, der fik hvid morbær-ekstrakt. Begge gruppe havde mindsket deres taljemål og lår-omfang, men det var tydeligst hos dem, der havde tabt sig mest, altså morbær-gruppen.
Konklusionen fra forskernes side var derfor, at indtag af hvid morbær-ekstrakt er en fordelagtig understøttende behandling, når man går på kur. Ifølge studiet her tabte deltagerne, der fik hvide morbær-ekstrakt sig tre gange så meget.
Det, forskerne kunne se i studiet, var, at det bioaktive plantestof DNJ i det hvide morbærs ekstrakt blokerer alpha-glu-cosidasen og hydrolysen af polysakkarider. Alpha-glucosidase har til opgave at nedbryde stivelse og disaccharider til optageligt glukose.
Ved et dagligt indtag på 2,4 g morbærblade-ekstrakt tabte testgruppen sig ca. 3gange så meget, som dem, der udeluk-kende var på smalkost.
Hvordan virker morbærblade ekstrakt?
I det medicinske tidsskrift Journal of Biological Regulators & Homeostatic Agents forklarer det italienske forskerteam kort, at vægt styres af vores gener og reguleres af vores hormoner, især insulin og glukagon. Samtidig opstiller de en hypotese om, hvorfor morbær øger vægttabet så markant hos folk på kur. Forskerne mener, at morbær-ekstraktet dels forhindrer blodsukkeret i at stige og dels forhindrer sukkeret i at blive lagret i kroppen som fedt. Ved indtag af kulhy-drater vil blodsukkeret normalt stige, ligesom insulinniveauet og det glykæmiske indeks stiger. Men med morbær-ekstrakt blokeres omdannelse af komplekse sukkerarter til simple, og blodsukkeret forbliver således mere stabilt med lavere niveauer af insulin. Det lave insulinniveau er hensigtsmæssigt for et vægttab, idet insulin hæmmer frigørelsen af fedt fra fedtvævet, og populært sagt er insulin et lægge-på-lager-hormon, men med lavere insulinniveauer kan fedt-depoterne tømmes. Det skyldes, at når kroppen ikke har sukker på lager (glykogendepoterne), vil kroppen i stedet gå over til at forbrænde fedt.
Mulberry fra New Nordic består af bladene fra den asiatiske Morus alba art, og tabletterne er udviklet i et forsknings-samarbejde mellem New Nordic og eksperter fra Japan. Her har forskere gennem årtier gennemført undersøgelser af bladenes gode egenskaber i relation til livsstils- og kostrelaterede konditioner.
Tab dig tre gange så hurtigt med hvide morbær.
Preparing document for printing…