Alarm: Stor mangel på D-vitamin blandt danske skolebørn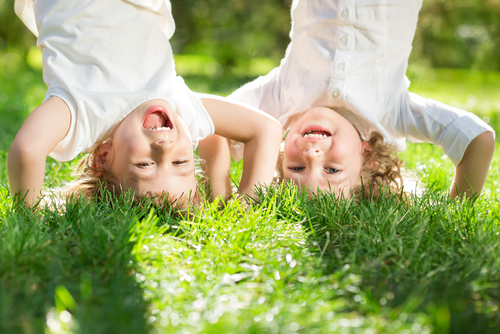 Ny dansk forskning afslører, at cirka 30 procent af danske skolebørn har for lidt D-vitamin i blodet  – selv om sommeren.
Af Bjørn Falck Madsen
Artiklen blev bragt i //mig// en del af magasinet sund-forskning – august/september 2016
Meget tyder på, at danske skolebørn bruger alt for meget tid indendørs med computeren og mobilen, for ifølge en ny dansk undersøgelse af 782 skolebørn i alderen otte til 11 år havde hver tredje ikke nok D-vitamin i blodet. Bag undersøgelsen står professor Christian Mølgaard fra Københavns Universitets Institut for Idræt og Ernæring. Forsk-ningen, som er offentliggjort i British Journal of Nutrition, blev præsenteret på en international vitaminkonference tidligere på året.
Helbredstrussel
D-vitamin, som vi danner i huden ved solpåvirkning, og som ligeledes findes i blandt andet fed fisk, er uhyre vigtig for helbredet. Det er blandt andet med til at opbygge og vedligeholde stærke knogler og tænder, ligesom det indvirker på muskelfunktion, immunforsvar og en række andre kropsfunktioner. Forskere har påvist, at D-vitamin kontrollerer flere end 200 forskellige gener, som har afgørende betydning for, hvilke sygdomme vi udvikler i løbet af livet, herunder diabetes, leddegigt, sclerose og Chrons syge. At have for lidt D-vitamin i blodet er i virkeligheden en tikkende bombe under helbredet og bør tages alvorligt.
Er tilskud løsningen?
Om det er mangel på sollys, dårlig kost eller en kombination af begge ting, som er forklaringen på danske børns lave D-vitaminniveau, kan der være forskellige teorier om. Men det er under alle omstændigheder et problem, som flere og flere eksperter i ind- og udland mener bør tages alvorligt. En mulig løsning kunne være at tage D-vitamin som tilskud. Her er det vigtigt at vide, at D-vitamin er fedtopløseligt og derfor med fordel kan i ndtages i en olieblanding i kapsler. Forskere ved Universitetet i Oslo har testet et dansk præparat (D-Pearls) på en gruppe sportsfolk og påvist, at indholdet af biologisk aktivt D-vitamin blev optaget effektivt i blodet.
Preparing document for printing…