Breaking news: Danskere mangler stof, der beskytter mod prostatakræft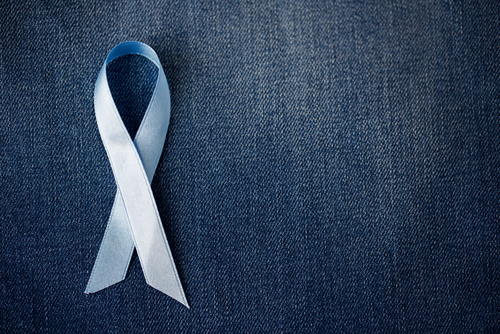 Pressemeddelelse:
Kræftens Bekæmpelse og Århus universitet
Kræftforskere har fundet en sammenhæng imellem lavt selenindhold i blodet hos danske mænd og en øget risiko for prostatakræft. Det gælder især den mest fremskredne og farlige form af sygdommen.
Prostatakræft, en af de mest almindelige kræftformer blandt danske mænd, kan sandsynligvis forebygges med sporstoffet selen. Problemet er blot, at mange ikke får nok igennem kosten. I en ny undersøgelse udført af danske kræftforskere viser, så man, hvordan forekomsten af høj-risiko prostatakræft er lavere hos de mænd, som har et tilpas højt selenindhold i blodet. Det var dog kun tilfældet hos en femtedel af mændene, viser undersøgelsen, som er offentliggjort i British Journal of Nutrition.
Selen og de vigtige selenoproteiner
Forskergruppen, som omfattede blandt andet Anne Tjønneland fra Kræftens Bekæmpelse og Kim Overvad fra Aarhus Universitet, kiggede ikke blot på selenindholdet i blodet hos de næsten 81.000 deltagende mænd i alderen 50-64 år. De så også på et kendt selen-afhængigt enzym, som hedder selenoprotein P. For at netop selenoprotein P skal fungere optimalt, kræver det et selenniveau i blodet på 125 ng/ml, hvilket kun 20% af de deltagende mænd havde.
Harmonerer med anden forskning
Resultaterne af den danske undersøgelse harmonerer fint med resultater fra tidligere undersøgelser. For eksempel påviste forskere fra Maastricht University Medical Center i 20132, at mænd med højt selenindhold i blodet havde 63% lavere risiko for aggressiv prostatakræft sammenlignet med mænd, der havde lavt selenindhold. Forskningen blev udført på 58.279 mænd i alderen 55-66 år. Tilsvarende viste den amerikanske NPC-undersøgelse3 fra 1996 en 63% lavere forekomst af prostatakræft hos mænd, der havde taget 200 mikrogram selengær dagligt igennem flere år.
Dansk anbefaling af selengær
Det var blandt andet på grund af den amerikanske undersøgelse, at DTU Fødevareinstituttet i 2015 gik ud med en anbefaling til mænd om at supplere kosten med 200 mikrogram selengær til forebyggelse af prostatakræft. I Danmark fås en så høj selen-dosis kun i lægemiddelform, og der findes kun et enkelt præparat på det danske marked.
Præparatet hedder Selono Precise fra Pharma Nord.  
Kilder:
1 British Journal of Nutrition (2016), 115, 1669–1677
2 J Natl Cancer Inst. 2015 Sep 18;105(18):1394-401.
3 JAMA. 1996 Dec 25;276(24):1957-63.