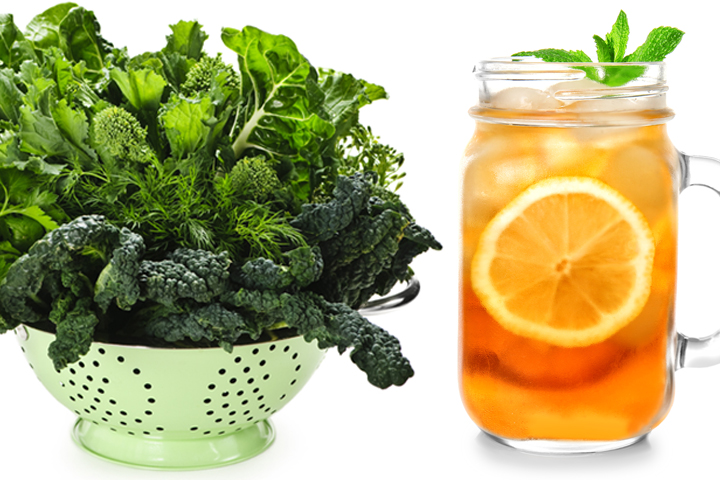 Der er mange grunde til, at kål er noget af det sundeste, du kan spise. At det er særlig effektiv detox-mad, er en af dem.
Af Listbeth Tordendahl
Opskriften blev bragt i //mig// en del af magasinet sundforskning – oktober/november 2016
Kål fremmer dels fordøjelsen, og de gavnlige tarmbakterier sikrer en hurtigere passage og binder affaldsstoffer og brugte hormoner til sig og fører dem ud af kroppen via afføringen. Din lever får også hjælp af kål og andre korsblomstrede grøntsager som radiser, artiskok, julesalat og rucola. Denne gruppe grøntsager er nemlig eneste kilde til de sær-lige svovlforbindelser, kaldet glukosinolater, der styrker leverens afgiftningsprocesser.
Vores evne til at afgifte er individuel. Nogle er født med en hurtig og effektiv afgiftningskapacitet, andre med en træg. Undersøgelser peger på, at op mod 50 % af befolkningen har en genetisk betinget mangelfuld dannelse af et vigtigt enzym, der bruges i leverens fase 2 afgiftning, hvilket giver et kraftigt forøget behov for indtagelse af glukosinolater.
Jeg har altid foretrukket og anbefalet at vælge hverdagsdetox frem for en eller to årlige detoxkure. Det er virkelig effek-tivt, nænsomt og bliver hurtigt ukompliceret og en kilde til glæde at have daglige vaner, der stimulerer og understøtter kroppens afgiftningsprocesser hele året rundt.
I bogen Kål og Kærlighed får du mere end 100 opskrifter, ideer og inspiration til indbydende mad med kål.
GRØNKÅLSSALAT MED RISTEDE KIKÆRTER
Det skal du bruge:
3 store håndfulde letkogt grønkål*
1 ½ spsk. kokosolie
3 ½ dl kogte kikærter  (240 g)
Røget paprika 1 tsk.
Evt. cayennepeber
Salt
Peber
Avokado (Hass) 1 stor
Rødløg
Citronsaft
Dild
Sådan gør du til to portioner:
Varm olien på en pande, der er stor nok til, at kikærterne kan være i et lag. Kom kikærterne ved, og steg dem i 5 minut-ter. Vend rundt et par gange undervejs. Drys paprika over og evt. lidt cayennepeber, vend rundt i kikærterne, mens de steger endnu nogle minutter. Smag til med salt og peber. Skær avokado i skiver og løg i tynde skiver. Bland grønkål, kikærter, avokado og løg med citronsaft og dild efter smag. *Kom skåret grønkål i kogende vand, der dækker. Kog på kraftig varme uden låg 1 ½ – 2 minutter til kålen er mør, men stadig har bid og flot farve (kogetiden varierer – smag dig frem, den skal være let sprød uden at være sej). Hæld kålen i en sigte, og dræn den.