Forskere bekymret for mænds helbred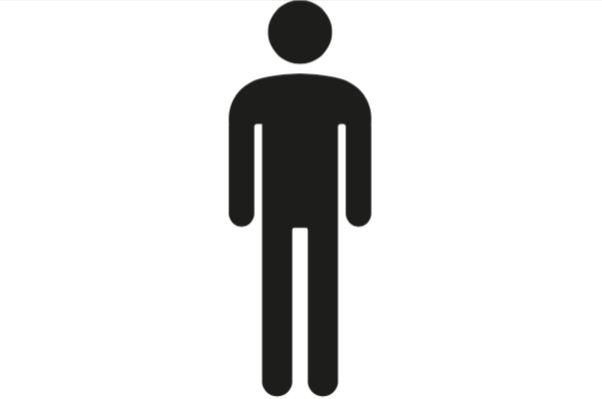 Forskere har fundet, at lavt selenindhold i blodet hos danske mænd hæmmer forebyggende processer i kroppen, hvilket påvirker sundheden negativt. Undersøgelsen er udført af forskere fra Århus Universitet, Kræftens Bekæmpelse og DTU Fødevareinstituttet, som har analyseret blodprøver fra flere end 27.000 danske mænd i alderen 50-64 år.
En stor dansk befolkningsundersøgelse (1) med 27.179 mandlige deltagere viser, at 80% af danske mænd har for lidt selen i blodet til at sikre, at det vigtige selenafhængige enzym, selenoprotein P, fungerer optimalt. Man ved, at netop dette selenoprotein er med til at beskytte mænd mod en hyppigt forekommende livsstilssygdom. Undersøgelsen er offentliggjort i det anerkendte tidsskrift British Journal of Nutrition i marts i år og kan føre til en fornyet vurdering af fordelene ved at øge befolkningens selenindtag for bedre forebyggelse.
Selen mangel er ikke noget nyt
Selenmangel har været beskrevet i videnskabelige artikler helt tilbage i 1970erne og de nye resultater harmonerer fint med observationer fra tidligere undersøgelser. For eksempel påviste forskere fra Maastricht University Medical Center (2) i 2013, at mænd med højt selenindhold i blodet havde betydeligt bedre helbred end mænd med lavt selenindhold. Forskerne havde analyseret blodmålinger fra ialt 58.279 mænd i alderen 55-66 år.
Så tidligt som i 1996 blev en lignende effekt påvist i den amerikanske NPC-undersøgelse (3), hvor en stor gruppe mennesker havde taget 200 mikrogram organisk selengær igennem flere år. Denne undersøgelse bliver ofte trukket frem som et af de bedste eksempler på selens forebyggende potentiale.
Dansk anbefaling af selen
I rapporten "Evidensgrundlaget for Danske Råd om Kost og Fysisk Aktivitet" fra 2013 (4) skriver DTU Fødevareinstituttet, at der var en sandsynlig årsagssammenhæng mellem dagligt indtag af 200 mikrogram selen og den forebyggende effekt. Denne anbefaling er medtaget på baggrund af den Norske evidensrapport, hvor man har set på resultaterne fra randomiserede, kontrollerede studier eller store, prospektive, epidemiologiske studier.
Der findes kun et enkelt selen-præparat på det danske marked med en tilladt dosering på 200 mikrogram, og det er SelenoPrecise fra Pharma Nord. Præparatet, som indeholder medicinsk selengær, er et lægemiddel til forebyggelse og behandling af selenmangel.
Hvorfor mangler vi selen i Danmark?
Selen er et mineral, som findes i større eller mindre mængder i jordbunden overalt på kloden. Planter optager uorganisk selen fra jorden og omdanner det ved hjælp af sollys til organisk selen, som derefter er tilgængeligt for dyr og mennesker, som behøver stoffet. Vi mennesker får selen ved at spise de selenholdige planter eller kød fra kvæg, der har indtaget afgrøderne.
Desværre er Nordeuropa et selenfattigt område. I forhold til befolkningen i USA får vi kun halvt så meget selen gennem vores kost, som amerikanerne gør. Der er ingen nemme løsninger ved selenmangel. Kun ved tilførsel af ekstra selen er vi i stand til at afhjælpe en mangeltilstand. Netop derfor kan det være en god ide for danskere at tage et selen-tilskud.
De selenafhængige selenoproteiner
Selen er et essentielt (livsvigtigt) mineral, som kroppen har et naturligt behov for. Dette behov skal dækkes via kosten. Hvis vi ikke får tilstrækkeligt med selen, går det ud over en række selen-afhængige enzymer (selenoproteiner), som kroppen behøver for at kunne beskytte sig. I Finland indførte man i 1985 en lov om, at al kunstgødning skulle beriges med selen. Efterfølgende er det lykkedes at fordoble selenindholdet i blodet hos den finske befolkning.
Kilder:
1) British Journal of Nutrition (2016), 115, 1669–1677
2) J Natl Cancer Inst. 2013 Sep 18;105(18):1394-401.
3) JAMA. 1996 Dec 25;276(24):1957-63.
4) Evidensgrundlaget for Danske råd om kost og fysisk aktivitet (2013), 82-83