Graviditet og kosttilskud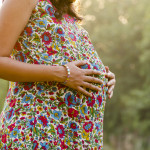 Artiklen blev bragt i magasinet sund-forskning og //mig// i december 2015
Af Julie-Charlotte Plovst
Sundhedsstyrelsen anbefaler, at gravide tager tilskud af folsyre, D-vitamin og jern, og desuden anbefales gravide at få tilstrækkeligt med kalk. Hvor blev fiskeolien af? Vi vil her slå et slag for, hvorfor den i særdeleshed – også – er vigtig.
De essentielle fedtsyrer er en del af det, man sammen med et multivitamin- og mineralprodukt og et tilskud af D-vitamin kunne kalde sit fundament inden for genren af kosttilskud. Når en kvinde gerne vil være gravid eller er gravid, så går jagten ind på at indtage netop det helt rigtige. Her bliver fiskeolie desværre glemt. For selvom du er gravid, har du stadig brug for de essentielle fedtsyrer. Ikke bare til dig, men også til den lille ny.
Kognition
I et randomiseret, dobbeltblindet studie deltog 341 gravide kvinder i 18. uge af deres graviditet, hvor halvdelen fik omega-3-tilskud, og den anden halvdel fik placebo. Tilskuddet blev givet frem til tre måneder efter fødslen. Barnet blev fulgt op til fireårsalderen, og de kvinder, der fik omega-3-tilskud, havde et signifikant højere indhold af DHA i blodet, og da barnet blev vurderet omkring fireårsalderen, havde omega-3-gruppens børn højere point i en kognitivtest end placebogruppen. Derudover er fedtsyrerne også med til at skabe normal udvikling af hjernen og øjnene hos fosteret og spædbørn, der ammes.
Til dig med diabetes
Eksperter mener, at et tilskud med fiskeolie kan reducere risikoen for, at børn, hvis mødre har diabetes under graviditeten, udvikler insulinproblemer senere i livet. Ved normal graviditet bliver DHA fortrinsvis transporteret fra den gravide mor til fosteret, men det lader ikke til at være tilfældet hos gravide med diabetes. Et randomiseret dobbeltblindet studie viste, at både mødrene med type 2 diabetes og de nyfødte børn havde et normaliseret DHA-niveau i membranerne i de røde blodlegemer ved indtag af en daglig dosis på 600 mg DHA (2 kapsler mumomega) fra starten af graviditeten.
Kosttilskud til gravide fra producenten bag den kendte Eye-Q
Der er styr på processen i udvindingen af fiskeolie til produktet mumomega. For det er et følsomt emne at anbefale kosttilskud til gravide, så det er selvfølgelig et gennemarbejdet produkt med fuld gennemsigtighed i processen.
Mumomega er udvundet af små tun, som har et naturligt højt indhold af DHA. DHA fedtsyrerne i mumomega er naturlige triglycerider og har samme struktur som langkædede omega-3-fedtsyrer i naturlige fisk. Fiskeolien er certificeret af de uafhængige organisationer DzFish Oil Standardsdz og DzFriend of the Seadz. Olien i mumomega bliver altid testet af uafhængige laboratorier for eventuelle rester af tungmetaller, pesticider og for at sikre, at gældende lovgivning om renhed overholdes.