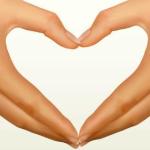 Af Henrik Dilling
Julen er hjerternes fest, men hvilke hjerter er de vigtigste? De glitrende papirhjerter eller ægte kærlige pulserende hjerter. Særligt børnene har store forventninger til julen, og tilsvarende store bliver skuffelserne, hvis forventningerne ikke opfyldes.
Den kommercielle jul starter tidligt. Forleden spurgte jeg min søn på 14 år, hvad han mener, det værste er ved julen. Han svarede "at den starter for tidligt" og på spørgsmålet om, hvad der er det bedste, svarede han: "Samværet med familien". Det er jo dejligt at høre, og det er vel, hvad de fleste ønsker at høre fra deres børn.Desværre er det jo ikke alle beskåret at have udsigt til en dejlig jul i familiens skød.
De farlige forventninger
Det er vigtigt at afstemme sine egne og andres, specielt børnenes, forventninger til julen. Gør det i god tid, så skuffelserne minimeres. Det vigtigste er, at der er tryghed samt følelsen af at høre til og være elsket. De bedste gaver, vi kan give, ikke bare i juletiden, men altid, er at vise og udtrykke vores kærlighed. Det kan selvfølgelig godt gøres med gaver, de må bare ikke være en kompensation for nærhed og kærlighed.
Daglig næstekærlighed og opmærksomhed
Julen minder os om at være næstekærlige, i det mindste indtil julen er overstået. Men hvorfor ikke altid være næstekærlige, hver dag hele året rundt? Bevidstheden om at være opmærksom og virkelig tilstede i alle sammenhænge bør ikke være tidsbegrænset, men noget, vi altid bærer med os. At være bevidst er også at være bevidst om sine tanker og følelser, at anerkende dem alle og derefter sortere i dem og vælge, hvad der meldes ud. Hvis der er konflikter, nye som gamle, så få dem ryddet ud med det samme, om muligt. Sørg hele tiden for at rydde op i tanker og følelser. Anerkend også de negative tanker og følelser, og vælg derefter, hvordan du vil præsentere dem, så det ikke bliver personlige angreb, men konstruktive fremadrettede ønsker om, hvordan du ønsker dit samvær med din partner, dine børn, din familie og dine venner og kolleger.
Hvordan skal din udgave af hjerternes fest se ud?
Hvem bestemmer? Det gør du. Start med at observere dine tanker og følelser, sid et roligt sted, og skab en hyggelig og tryg stemning. Skriv så ned, hvordan du ønsker din jul skal forme sig. Du kunne for eksempel starte med at besvare følgende spørgsmål: Hvad kunne forhindre mig i at få den jul, jeg ønsker? Kan jeg gøre noget konstruktivt? Hvordan og hvornår vil jeg gøre det? Er der konflikter, jeg ikke har afklaret? Er der noget, jeg er bange for? Er der noget, jeg skal have sagt undskyld for? Er der nogen, som jeg ønsker at give en speciel tak? Hvilke muligheder har jeg for at gøre noget andet, end jeg plejer at gøre? Hvordan skaber jeg tryghed, kærlighed og følelsen af at høre til, både for mig selv og andre?
Du kan selv tilføje flere spørgsmål og se, hvad det bringer dig af indsigt!