Jernmangel ved hjertestop og KOL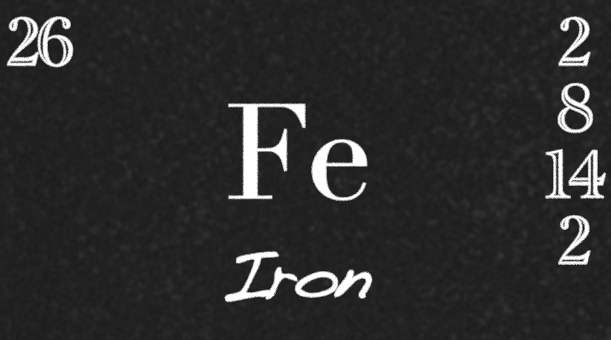 De fleste forbinder jernmangel med unge piger i den menstruerende alder, men det er virkelig værd at bede lægen om et tjek af din jernstatus, hvis du har hjerteproblemer eller KOL. For de allernyeste undersøgelser viser, at jernmangel kan svække musklerne.
Af Marianne Palm
Artiklen blev bragt i magasinet sund-forskning og //mig// – april/maj 2016
Jern er et livsvigtigt mikronæringsstof og er forudsætning for iltstofskiftet samt talrige andre celle- og enzymfunktioner. Ny forskning viser, at patienter med risiko for hjertestop eller KOL også bør se grundigt på deres jernstatus. En svækket muskelfunktion udgør en betydningsfuld risiko for hjertepatienter og personer med KOL, og en statusartikel fra det europæiske tidsskrift "European Journal of Heart Failure" fra 2016 konkluderer, at jernmangel og blodmangel er med til at svække de vigtige muskler i hjertet og i bughulen.
Muskler i bugen og i hjertet kan have brug for jern
Derfor er det vigtigere end for så mange andre, at patienterne har en velfungerende hjertemuskulatur og skeletmuskulatur. Skeletmuskulatur er for eksempel musklerne i bugen og musklerne imellem ribbenene. En svækkelse af muskulaturen forværrer både patienternes symptomer og deres mulighed for at komme godt igennem deres sygdom.
Cellerne har brug for jern til at producere energi
Kroppens muskler har brug for rigelig energi (ATP) for at fungere. ATP står for adenosine trifosfat, og ATP transporterer kemisk energi ind i kroppens celler. Uden en konstant produktion af ATP, som ikke kan lagres, kan mennesket ikke overleve. Tilstedeværelse af jern er særligt vigtigt, for at kroppen kan producere ATP på en effektiv vis.
Muskelsvækkelse gør det hele meget værre
Svækkelse af hjerte og bughule-/brystmuskler spiller en stor rolle for hjertepatienter og patienter med KOL. Ofte bliver patienternes symptomer forværret, når muskelsvækkelsen ikke tillader dem at motionere på effektiv vis, og disse patienter har også en dårligere overlevelsesprognose end hjertepatienter uden muskelsvækkelse. Undersøgelser har vist, at muskelmassen hos patienter med hjerteproblemer er mindre end ellers, og at disse muskler bliver hurtigere trætte.
Er du hjertepatient, eller har du KOL? Motionér, men husk lige jernet…
Gode muskler er en vigtig del af behandlingen for de fleste patienter, men ofte kan det være svært at komme ordentligt i gang. Måske et jerntilskud som det meget effektive og skånsomme aminoJern kan give den sidste energi, for at du kan starte en positiv spiral. Bestil eventuelt en vareprøve på
http://www.aminoJern.dk
Fordelen ved netop Aminojern er, at det er bundet til aminosyre, der sikrer en god optagelighed fra tarmen, og det giver hverken forstoppelse eller andre gener. Derfor er mængden af jern i tabletten også mindre end ved flere andre jernprodukter. Du udnytter ganske simpelt jernet bedre.
Tjek med din læge, om du har brug for jern. Også selvom du ikke længere er i den menstruerende alder. Eller er en mand, der normalt ikke må få for meget jern.