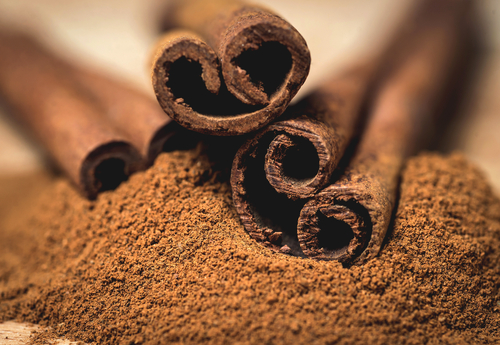 Det er heldigvis ikke så svært at få bygget sundhed ind i dine julegodter og kager. Vel at mærke uden, at fornøjelsen ryger fløjten. Her får du brunkager, der spreder juleduft i huset, bagt af spelt med 40 % fuldkorn og uden hævekemi, som jeg godt kan lide at undgå. Og så min opskrift på hjemmelavet marcipan, som jeg har lavet hvert eneste år siden den så dagens lys engang i de tidlige 80'ere. Det er ren nydelse.
Af Lisbeth Tordendahl, biopat, phytoterapeut og kostkonsulent
Opskrifterne blev bragt i magasinet sund-forskning.dk – julen 2012
BRUNKAGER
50 g smør (kan evt. erstattes af smagsløs kokosolie) 
3/4 dl ahornsirup (evt. agavesirup)
1 tsk. fintrevet citronskal
30 g mandler
20 g pistaciekerner (ikke nødder, brug evt. mandler i stedet)
1 tsk. stødt kanel
½ tsk. stødt ingefær
½ tsk. stødt nellike
65 g sigtet speltmel
95 g usigtet speltmel  (jeg bruger Skærtoftmølle)
1 knivspids salt
Sådan gør du:
Lun smør og sirup i en lille gryde, så det kan blandes. Hak mandler og pistaciekerner groft. Rør dem i massen sammen med krydderier og citron. Lad massen køle af, og rør herefter mel og salt i. Rør med en gaffel, og saml først til sidst dejen med hænderne. Form en tyk pølse eller gør den firkantet. Pak den i madpapir, og læg på køl minimum 2 timer. Skær tynde skiver, der bages ved 200º ca. 12-13 min.
HJEMMELAVET MARCIPAN  
200 g mandler  
3/4 dl rismaltsirup (jo lysere maltsirup des lysere marcipan)
Evt. rosenvand
Sådan gør du:
Smut mandlerne (børnene kan sagtens få dén opgave), tør dem i et klæde, og lad dem gerne ligge fremme herpå i en dags tid eller mere, så de bliver helt tørre. Læg dem evt. i klædet på varmeapparatet. Blend nu til fint mandelmel, og bland med rismalt. Bland så vidt muligt med en ske, og brug først til sidst fingrene, ellers bliver det for varmt, og olien trænger ud af mandelmelet. En smule rosenvand kan æltes i for smagsvariation og en lidt blødere konsistens. Opbevar marcipanen koldt.
MARCIPANKONFEKT
Slip fantasien løs, og lav den skønneste luksuskonfekt – blandt mine favoritter er:
kugler, ovaler eller udstukne hjerter overtrækkes med mørk chokolade og pyntes med nødder, frysetørrede bær, blomster, farvet kokos…
noget af marcipanen farves flot rød med rødbedesaft (finriv lidt rødbede, kom det i et klæde og pres saften ud). Lav harlekinssnitter af ufarvet og farvet marcipan. Marcipanen rulles tyndt og jævnt ud mellem to stykker tynd plast (en opklippet frysepose fx), hvorefter et farvet stykke marcipan lægges mellem to stykker ufarvet og derefter skæres i snitter med en skarp kniv.
marcipan æltes med finthakkede korender, valnødder og fintrevet appelsinskal, trilles til stænger og skæres ud eller formes til kugler.
tørrede søde abrikoser skæres igennem, så der bliver to medaljer. Læg et stykke marcipan ovenpå, og pynt med en halv valnød, eller dekorér med mørk chokolade.
marcipan æltes med lidt cognac, en stribe fyldes i bløde svesker uden sten og trykkes med marcipansiden ned i finthakkede pistaciekerner eller frysetørrede hindbær.
tørrede søde abrikoser eller anden tørret frugt, der har trukket i cognac, hakkes, lægges i midten af et stykke udrullet marcipan, der lukkes sammen om frugten og formes til en lang stamme. Overtræk stammen med mørk chokolade, og pynt efter ønske. Skær i skiver inden servering.