Når din allerhelligste er i ubalance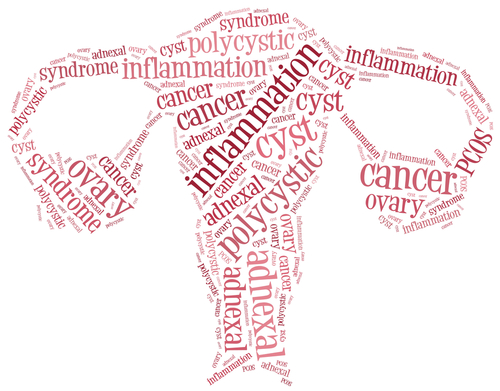 Døjer du med underlivsgener, men føler dig pinlig over at få foretaget en gynækologisk undersøgelse hos din egen læge eller hos en gynækolog? Forebyggelse og hjemmetest kan hjælpe dig af med vaginale ubalancer, gener og sygdomme, du normalt har skullet se en læge for at få diagnosticeret og behandl-et.
Af Ansofi Amalieh Larsen
Artiklen blev bragt i //mig// en del af magasinet sundforskning – oktober-november 2016
Tre ud af fire kvinder oplever ubalancer i underlivet. Det kan være i form af kløe, svie eller øge t mængde udflåd. Oftest er det harmløse infektioner, hvis de behandles korrekt og tids nok til at undgå følger. Det siger måske sig selv. Men rigtig mange kvinder tyr til håndkøbsmedicin uden at konsultere en læge først, og derfor får de ikke bugt med årsagen til generne.
Typisk får kvinder lavet – eller tager selv – en kombinationstest for klamydia og gonoré, men der kan være flere årsager, der skaber underlivsgener. Med DNA-tests kan du også få klarlagt, om du lider af en bakteriel mikrofloraforstyrrelse, der kan skabe bakteriel vaginos, om du har en svampeinfektion eller lider af mykoplasma, som er en forholdsvis ukendt kønssygdom.
Dynamic Code DNA test og Pure Biotic Kvinde forhandles i Matas, på apoteket og i udvalgte helsekostbutikker. Resul-tatet er 99,5 % sikkert, og du får lynhurtigt svar på, om du skal i behandling.
Hele vejen forbi mavesækken…
I slimhinderne er der helt naturligt en mikroflora af sunde bakterier, der skal holde usunde bakterier og infektioner væk. Hvis din mikroflora svækkes, kan du hjælpe den sunde vagina på vej med den rigtige kombination af mælkesyre-bakterier. Pure Biotic Kvinde består af 50 milliarder bakterier, som i kapselform når hele vejen forbi mavesæk og endetarm for at ende i skede og urinrør. Her beskytter bakterierne dig mod ubalancer, der kan være til gene i lang tid ad gangen, og som ofte kommer igen, hvis ikke årsagen behandles.
Utilsigtet sterilitet er et no-go
Ubalancer opstår typisk ved candidavækst, menstruation, stress, overgangsalder, hormonelle ubalancer og ved skift af seksuel partner. Det er selvfølgelig vigtigt, at du beskytter dig med kondom, hvis du skifter partner, men hvis det glipper, er det lige så vigtigt, at du bliver testet for kønssygdomme, så du og din partner kan blive behandlet.
Det kan have mindre sjove konsekvenser at bære på fx klamydia, der ubehandlet kan gøre kvinder sterile.
… og så er det meget sjovere at have sex med sin partner med visheden om, at begge parter er raske, så man kan føle sig tryg.
OBS:
Døjer du med smerter eller har du fortsat gener efter behandling eller lignende, anbefaler vi, at du konsulterer en læge eller gynækolog.