Overvægtige lider af jernmangel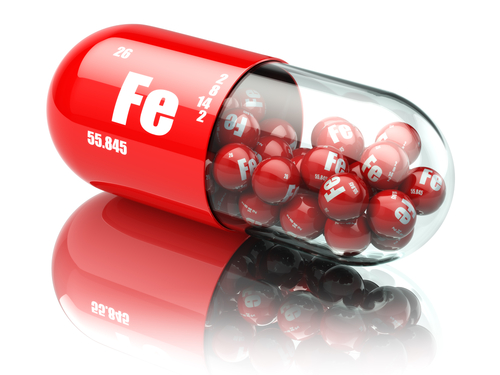 Alle taler om den fedmeepidemi, som synes at ramme flere og flere mennesker. Men hvorfor bliver vi så tykke, hvad er konsekvenserne for din sundhed, og hvad sker der med kroppen, når du ofte starter en hård slankekur? Og måske er det slet ikke så usundt endda at have sul på kroppen?
Af Marianne Palm
Artiklen blev bragt i magasinet sund-forskning og //mig// – august/september 2016
Vi lever i en tid, hvor viden om sundhed aldrig har været større. Dagligt produceres nye forskningsresultater, der opgør konsekvenserne af fedme i tabte leveår eller ekstra sygedage. Ingen kan altså længere være i tvivl om, at det er sundere at være slank og dyrke motion, end at være tyk og bruge en stor del af tiden foran flimmerkassen.
Medierne er klar over, at det er de negative overskrifter, der sælger aviser. Måske er vores ensidige fokus på konse-kvenserne helt forkert. Måske skulle vi rette et kritisk blik på vores kost i stedet, for det er her, der virkelig er noget at hente på den lange bane.
Stor risiko for jernmangel hos overvægtige børn og voksne på kur
Forskningen peger på en tydelig sammenhæng mellem overvægt og risikoen for jernmangel og jernmangelanæmi. I en artikel fra 2013 i Journal of Human Nutrition undersøgte man 2492 børn mellem 9 og 13 år. Overvægt mere end fordoblede risikoen for jernmangel og jernmangelanæmi hos både piger og drenge, samtidig med at serum ferritin-resultatet var let forhøjet. Det forhøjede serum ferritin skyldes her, at de overvægtige har en konstant inflammation i kroppen.
Hvis du hyppigt starter en hård slankekur, har du yderligere en risiko for at udvikle jernmangel, da du fratager kroppen en væsentlig del af de næringsstoffer, som du faktisk har brug for. Det er altså ikke blevet nemmere at være godt i stand…
Hvor overvægtige kan vi blive, før vi også er usunde?
Den danske "Østerbro-Herlev undersøgelse" udgav i starten af maj 2016 en artikel i det ansete JAMA (Journal of American Medicine). Formålet med undersøgelsen var at afdække, om BMI-værdien, som er associeret med den laveste dødelighed, er øget igennem de seneste 30 år.
I 1973 var BMI-værdi 23,7 den optimale i forhold til dødelighed, men i 2013 var den steget til 26,7, som svarer til let overvægtig. De danske forskere vurderer, at der skal mere forskning til for at forstå, hvorfor denne udvikling er sket, men objektivt set er det blevet sundere at være lidt tyk.
Færdigretter med alt for meget salt og fedt er et no-go
Undersøgelserne viser helt overordnet, at den type overvægt, der er associeret med jernmangel, i høj grad skyldes forkert tilberedt mad – med andre ord fast food og junk.
Hvis du er overvægtig og spiser mange forarbejdede fødevarer, bør du derfor overveje at ændre dine indkøbsvaner, og lave maden selv – fra grunden. Du bør også overveje at supplere med et letoptageligt kosttilskud som aminoJern, fordi din risiko for jernmangel og anæmi er kraftigt forhøjet.
Preparing document for printing…