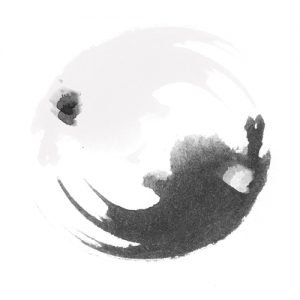 Qi er en overordnet kinesisk betegnelse, som dækker over luft og alle grader af energi, der måtte eksi-stere. Det betyder, at principielt er enhver form for træning åndedrætsøvelser over meditation til Tai Chi – Qi Gong. Da begrebet Qi går igen i hele den kinesiske tankegang, og kinesisk medicin som helhed danner fundament for, og er indehold i Tai Chi og Qi Gong, kan det være en god idé at uddybe emnet lidt.
Af Torben Bremann, psykomotorisk terapeut
Artiklen blev bragt i //mig// – en del af magasinet sund-forskning  –  oktober/november 2015
Kinesisk medicin
Kinesisk – eller orientalsk – medicin er et holistisk system, der kombinerer forskellige behandlingsmetoder som aku-punktur, massage, urtemedicin, kost, meditation og Qi Gong. Systemet er mere end 4000 år gammelt og har bade spredt sig til og er blevet inspireret fra flere af de omkringliggende asiatiske lande, så som Tibet, Korea, Vietnam m.fl.
Qi Gong er udviklet ud fra det, men kalder erfaringsvidenskab. Det samme gør sig gældende for akupunktur, massage, urtemedicin, kiropraktik etc. ja, selv den vestlige medicin bygger for en stor del på det samme.
Yin og yang
Ying og yang er hjørnestenene i kinesisk medicin til at forstå diagnosticere og behandle ubalancer og sygdomme i krop og sind. Alle andre teorier og begreber i kinesisk filosofi og medicin kan forklares ud fra, og tager sit udspring i, yin og yang. Yin og yang skal ses som polariteter, der understøtter, skaber og kontrollerer hinanden.
Ofte ser vi opdelinger af ting i ying og yang. Mørke som yin, lys som yang; kvinde som yin, mand som yang; kulde som yin, varme som yang; blod som yin, energi som yang etc. Ifølge kinesisk tankegang har alt i universet dette yin/yang-aspekt – men kun i relation til sin modsætning. Det vil sige, at der ikke er noget, der er absolut yin eller absolut yang. Det handler om balance, komplementering og regulering.
Energi (QI)
"It took med 10 years to discover Qi; another 30 years to learn how to use it". – Tai Chi-master Ma Yueh Liang.
Den underliggende teori i kinesisk medicin er, at Qi – livsenergien – gennemstrømmer hele kroppen og bør gøre det uhindret og uden blokeringer. I det øjeblik, der opstår blokeringer, oplever vi ubehag, smerte eller sygdom – alt efter blokeringens styrke, varighed og art. Blokeringen kan opløses af sig selv selv via behandling med akupunktur, massage, urter e.l – eller ved hjælp af Tai Chi og Qi Gong. Den mængde af energi, vi har til rådighed, er afhængig af vores livsførelse og vores forældres tilstand og alder ved undfangelsen.
Læs også Torben Bremanns artikel fra juni 2015 på www.sund-forskning.dk
Torben Bremann er med sine 54 år en erfaren herre. Som tidligere leder af et fitnesscenter i Gladsaxe ved han alt, hvad der er værd at vide om muskeltræning. Torben har klinik med speciale i idrætsskader, hvor han kombinerer viden fra sine mange uddannelser.
Som psykomotorisk terapeut, specialist i bevægelsesanalyse, idræt og ernæring ved han, hvordan han kan motivere sine kursister til et nyt og sundere liv. Og alt det basale sker med en særlig tilgang, da Torben i mange år ikke kun har været bodybuilder og træner, men har kombineret det med sin særlige viden om Tai Chi Chuan og Qi Gong.
// Du kan stille spørgsmål til Torben på torben.bremann@sund-forskning.dk //
Tensios is WHO you think you should be. Relaxation is WHO you are.
Kinesisk ordsprog