Sport på højt niveau kan skabe luftvejsinfektioner eller flere smerter end nødvendigt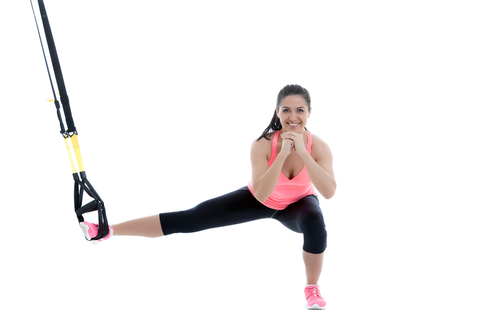 Elsker du at dyrke sport, og får du ofte luftvejsinfektioner eller flere smerter, end der måske kan forklares af manglende udstrækning efter træning, er det måske dit immunforsvar, der skal have lidt støtteterapi.
Af Marianne Palm
Artiklen blev bragt i //mig// en del af magasinet sund-forsknng –  april/maj 2016
Dyrker du sport på højt niveau, er det ikke nok med vitaminer, mineraler og proteiner til at opbygge muskler og væv. Du har i høj grad også brug for hjælp til dit immunforsvar. For det er ikke kun problemer målt direkte på antallet af forkølelser, det er i høj grad også dit immunforsvar, der kan give dig alle de efterfølgende smerter efter ekstra sportslige
præstationer.
Smerter i musklerne
Kliniske forsøg har vist, at sportsfolk i dagene efter en toppræstation, men også i deres helt almindelige dage med masser af sport, kan have problemer med immunforsvaret. Det er ikke sikkert, det mærkes som ekstra problemer med forkølelser og influenzaer, men de mange smerter, der kan opstå i kølvandet på sportsaktiviteterne, kan skyldes inflammation i muskel-og bindevæv. Og her kan fx Immiflex gøre en forskel.
En bivirkningsfri løsning
Betaglucanerne, som er udvundet af gær, er genstand for ekstra meget opmærksomhed, da de er uden bivirkninger, og man kan justere mængden af de små kapsler efter, hvordan man har det, og hvilket niveau af træning man p.t. er i gang med. Er man fx ved at træne op til et maraton, kan dosis uden problemer fordobles fra den hverdagsdosis, man ellers vil anbefale på bare en kapsel daglig.
Immiflex reducerer de velkendte luftvejsinfektioner hos atleter
I et klinisk studie på 182 maratonløbere, hvor deltagerne og forsøgslederne ikke vidste, hvem der fik placebo (snyde-kapsler), og hvem der fik de aktive stoffer, så man en 40 % reduktion af luftvejsinfektioner efter en fire ugers kur med Immiflex.
Luftvejsinfektioner, som hyppigt kan forekomme hos atleter, er forkølelse, bronkitis, ondt i halsen, halsbetændelse, bihulebetændelse, mellemørebetændelse og de forskellige former for influenza.
Preparing document for printing…