Tinnitus – toner, der aldrig hører op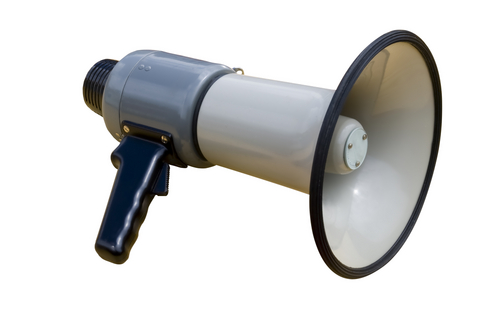 Forestil dig at have støj i ørerne, som aldrig stopper. Cirka sådan er det at have tinnitus. Et sandt mareridt. Studier viser, at et indtag af magnesium og fyrretræsbark kan reducere tilfældene og lindre symptomerne.
Af Kristine Bindslev
Artiklen blev bragt i //mig // en del af magasinet sund-forskning – vinter 2014
Mennesker med tinnitus oplever en konstant hylen, ringen, fløjten eller melodistumper inde i øret. Men lydene skyldes ikke udefrakommende lydpåvirkning.
En fysiologisk årsag til tinnitus
Læger mener, at de har fundet en mulig årsag til tinnitus. Her kommer en lidt langhåret forklaring om de 4000 hårceller og kaliumkanaler.
Neuroner er nerveceller med det specielle formål at transmittere signaler, og hjernens neuroner findes i den del af hjernestammen, hvor hjernen fortolker signaler fra hårcellerne i øret. Hårcellerne sørger for lydinformation til hørenerven.
Cellernes forhøjede aktivitet er også forbundet med kaliumkanalerne i  hjernen, som regulerer cellernes elektriske aktivitet. Støj og høje lyde hæmmer kaliumkanalernes effekt, hvilket fører til, at cellerne konstant er aktive. Normalt vil kaliumkanalerne hjælpe cellerne tilbage til deres hviletilstand. Men efter at være blevet udsat for høje lyde, fungerer kanalerne ikke så godt, og cellerne er derfor konstant aktive.
Magnesium kan bringe cellerne tilbage til deres naturlige hviletilstand
Nye undersøgelser peger på, at et tilskud af magnesium både kan mindske høretabet og sværhedsgraden af tinnitus. Yderligere under-søgelse viser desuden, at alle aldersgrupper får for lidt af den anbefalede daglige tilførsel på 100 mg dagligt.
Man ved, at magnesium er nødvendig for at opretholde nerve-og muskelcellers normale funktion, og på det intracellulære plan spiller niveauet af magnesium en rolle i opretholdelsen af en normal gennemtrængelighed i cellemembran-erne. Derfor har man lavet forsøg for at se, om magnesium-tilskud kan forbedre mikro-cirkulationen i det indre øre og påvirke kaliumkanalernes effekt.
26 patienter med moderat til svær tinnitus (score på 3 til 8) fik 532 mg magnesium oralt om dagen i 3 måneder. Herefter registrerede de dagligt ved hjælp af Tinnitus Distress Vurdering sværhedsgrad på en skala, hvor 0 er ingen tinni-tus, og 10 er værst mulige tinnitus. Resultatet var opløftende. 19 gennemførte studiet og fandt, at magnesium havde en gavnlig effekt på deres tinnitus.
Fyrretræsbark kan lindre tinnitus-symptomer
Det antioxidante stof i fyrretræsbark hedder Pycnogenol (PYC). PYC beskytter mod oxidativ stress og inflammation og har tilmed en høj biotilgængelighed. Idet PYC kan være med til at forebygge kardiovasculære sygdomme, fordi PYC udvider kapillærernes gennemtrængelighed, fik man den idé at prøve PYC af i forhold til tinnitus.
Formålet var at undersøge, om Pycnogenol kan forbedre cochlear flowet i patienter med mild til moderat tinnitus (uden tegn på svimmelhed eller vigtig høretab). I to uger fik 85 personer PYC. 24 fik 150 mg/døgn, 34 fik 100 mg/døgn, og 24 fik ikke noget.
Resultaterne tydede på, at Pycnogenol er effektiv i en kort periode til at lindre tinnitus-symptomer ved at forbedre cochlear blodgennemstrømning. Jo højere Pycnogenol dosering, jo mere udtalt var effekten. Og der blev ikke noteret nogen former for bivirkninger.
Tone fra New Nordic indeholder ginkgo biloba, fyrretræsbark og magnesium.