At have ret i, er ikke det samme som at have ret til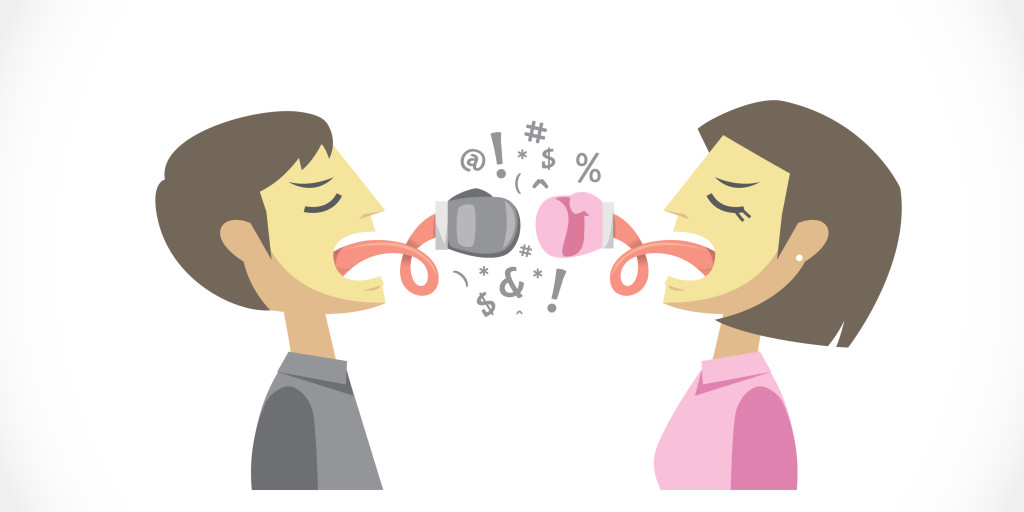 Af Hanne Hæsum, artiklen blev bragt i magasinet sund-forskning i december 2012
Her er en hel flok af bjørnetjenester!
At kommunikation kan gå gruelig galt, er ikke nyt, men dog værd at have fokus på. Tungen skal for alvor holdes lige i munden, hvor følelser er involveret. Når følelserne blander sig i vores logik, er vi i udsat fare for at blande tingene sammen. At makke ret, fordi konen har haft en dårlig barndom Jens var forvirret. Hans kone nedgjorde ham i selskaber, ignorerede ham i dagevis eller anklagede ham for at være hensynsløs og egoistisk, hvis han ikke ville det samme som hun. Det gjorde ham meget vred. Når han blev vred på hende, fik han kort tid efter skyldfølelse. Hans kone havde jo haft en svær barndom og havde også problemer på jobbet. Han følte sig som et dårligt menneske og opgav modstanden. Han følte sig presset følelsesmæssigt til at makke ret. Hvor er det synd for ham!
Også Grete var forvirret. Hun kunne lide sin kollega, men han kom ofte for sent, hvilket bet ød, at hun måtte arbejde hårdere og dække over ham. Hun blev vred, men fik derefter dårlig samvittighed. Han havde jo så langt til arbejdet, hans kone gik fra ham, og han drak for meget. Hun følte sig smålig og undlod at påpege det for ham.
At følge regler for god opførsel
Begge personer i eksemplerne forvirres af, at deres medfølelser for den anden person får dem til at se igennem fingre med noget, de ellers klart ville betragte som dårlig opførsel. Forståelsen for den andens situation får både Grethe og Jens til at tilsidesætte deres almindelige dømmekraft og til at glemme at kræve, at den anden stadig skal følge almindelige mellemmenneskelige regler for god opførsel.
Et miks af regnskaber
Vi blander i virkeligheden to forskellige regnskaber sammen. Grethes kollega har nok sine grunde til at komme for sent og til at drikke. Men det giver ham ikke ret til at trække på Grethes kræfter. Jens kone har ret i, at det er synd for hende, at hun havde en dårlig barndom. Det giver hende dog ikke ret til at handle nedgørende over for sin mand. Da Jens har blandet tingene sammen, har han ikke sagt fra over for konen og har i årevis ladet konen handle på en måde, der er uhensigtsmæssig for dem begge. På baggrund heraf har de sammen skabt et mønster, der kan være meget svært at ændre. Han har gjort hende og sig selv en bjørnetjeneste. Mønstret ses i mange af vore relationer. Mellem par, forældre og børn, kolleger og venner.
Kig på dig selv
Prøv at lægge mærke til, om der er en sammenblanding på spil de næste gange, hvor du i kommunikation med andre føler dig handlingslammet eller trængt op i en krog. Eller læg mærke til, om du selv, måske ubevidst, kommer til at udnytte, at tingene bliver blandet sammen.