Dansk undersøgelse: Derfor giver statiner smerter i musklerne.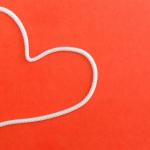 40 % af patienterne i statin-behandling fik muskelsmerter, viser en ny dansk undersøgelse, der samtidig pegede på andre symptomer som glukoseintolerans.
 Af Bjørn Falck Madsen
Det skal gøre ondt, før det gør godt, siger man, og det må siges at være sandt, når det er kolesterolsænkende statiner, der er tale om. I en ny dansk undersøgelse af patienter i statin-behandling fik 40 procent muskelsmerter som følge af deres medicin. Ikke nok med det, forskerne observerede også en tendens til forringet glucosetolerance og reduceret insulinfølsomhed, hvilket de også kædede sammen med brugen af statiner.
Et kendt problem
Statiner er hyppigt anvendte lægemidler, som har bevist deres uovertrufne evne til at sænke kolesterolniveauet i kroppen. Hvad de imidlertid også sænker, er leverens produktion af det vigtige stof coenzym Q10, og det er tilsyneladende årsagen til de problemer, som flere og flere patienter og læger er ved at få øjnene op for.
Er det prisen værd?
På baggrund af den nye danske statin-undersøgelse, som er offentliggjort i et af verdens førende kardiologiske tidsskrifter Journal of the American College of Cardiology har nogle af lægerne sat spørgsmålstegn ved, om det potentielle udbytte af statin-behandlingen kan retfærdiggøre risikoen for bivirkninger.
Tilskud af coenzym Q10
En anden mulighed, som har vist sig at være forbavsende effektiv, er at give patienter tilskud af coenzym Q10 sammen med deres statin-behandling. En amerikansk undersøgelse har vist, at 100 mg coenzym Q10 dagligt kan mindske muskelsmerter med omtrent 40 % hos patienter, der er plaget af disse symptomer.
Kilde:
Journal of the American College of Cardiology, Vol. 61, No. 1, 2013