Effektiv behandling mod væskeophobning i benene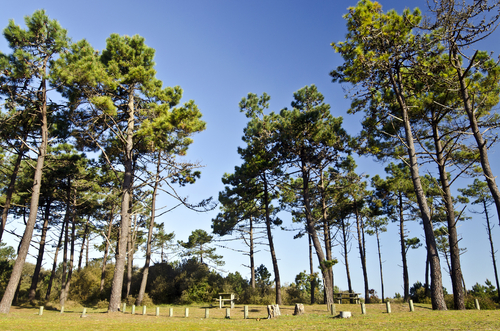 Normalt anvender man kompressionsstrømper mod smertefuld væskeophobning i benene, men forskning viser, at det kan klares langt bedre med nogle tabletter.
Af Bjørn Falck Madsen
Artiklen blev bragt i magasinet sund-forskning og //mig// – august/september 2016
Der er godt nyt til dem, der lider af smertefulde og ubehagelige væskeophobninger i benene (kronisk veneinsufficiens), og finder det besværligt og upraktisk at anvende såkaldte kompressionsstrømper. Italiensk forskning har nemlig vist, at man kan opnå en langt bedre effekt med Pycnogenol-ekstrakt i tabletform.
Løb af med sejren
I et otte uger langt forsøg, hvor man sammenlignede virkningen af Pycnogenol-tabletter med henholdsvis kompres-sionsstrømper og såkaldt grape leaf ekstrakt (druebladsekstrakt), var det Pycnogenol, der løb af med sejren. De i alt 183 patienter (dog var det kun 166, som gennemførte undersøgelsen) blev inddelt i tre grupper, som fik hver sin behandling.
40 procent mindre væskeophobning
I Pycnogenol-gruppen blev væskeophobningen mindsket med hele 40 procent, hvilket var langt mere end i nogle af de to andre grupper. Ligeledes var det Pycnogenol-behandlingen, som første til den største reduktion af ankel-omkredsen. Med hensyn til den smertelindrende og ødemreducerende effekt så man også det bedste resultat med Pycnogenol. Endelig er det værd at nævne, at Pycnogenol-behandlingen var billigere end nogen af de to andre terapiformer.
Styrker blodkarrene
Pycnogenol er en naturlig ekstrakt, som bliver fremstillet af barken fra træsorten Pinus Maritima (fransk strandfyr). De aktive stoffer har en antiinflammatorisk effekt. Samtidig styrker de blodkarrene og forbedrer mikrocirkulationen.
Preparing document for printing…