Du kan gøre noget, mens vi venter på flere forklaringer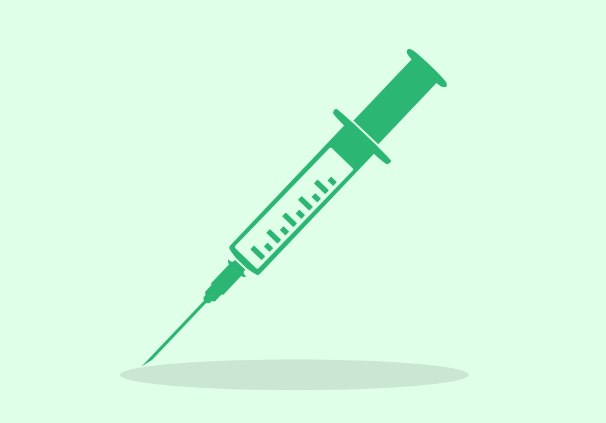 Af Marianne Palm
Mens vi venter på, at der måske kommer nogle flere oplysninger frem og man forhåbentlig finder andet end aluminium som adjuvant til at bære vaccinen ind og gøre den gangbar for kroppens immunforsvar, kan du opsøge en biopat eller en  naturopath i biologisk medicin og få en nærmere udredning af årsager og nogle grundlæggende programmer til at ændre på kroppens tilstand.
Du kan bl.a blive testet for indholdet af aluminium i kroppen via de analysemetoder, Andrea Hanko Pedersen nævner her, hvor hår-og negle analysen er den mest tilgængelige. Du kan også med Melisa testen få påvist, om din reaktion i kroppen skyldes allergi overfor aluminium (eller andre metaller)
Samtidig kan du styrke kroppen generelt med følgende grundkur, som vi tidligere har skrevet om bl.a. på facebook (læs mere her)
Der er generelt nogle fællestræk for alle kvinderne, og kigger man på symptomerne uden helt måske at have fundet årsagerne, ligner de til forveksling de symptomer, som vi ser, når der er binyrer, der har brug for hjælp, og hvor både hormon,- nerve,- og immunsystem har brug for hjælp.
Imens vi venter på, hvad årsagerne kan være, kan følgende grundkur måske gøre en stor forskel på:
Energiniveau og træthed og medfølgende følelse af håbløshed.
Smerter fra muskler og led
I det hele taget påvirke alle organsystemer gunstigt, uden at gøre skade.
Virker kuren ikke, er det kun pengepungen, det er gået ud over, og under alle omstændigheder billigere end mange ture til udenlandske eksperter.
Vitaminer og mineraler fx:
Multivitamin Pharma Nord, 2, stk morgen, 2 stk frokost. Det er en noget større dosering end man normalt anbefaler, men det er helt o.k i op til tre måneder.
Multi B 2 stk morgen
Cal Mag Citrat med D-vitamin
Bio Quinone 100 mg Pharma Nord, morgen, middag og aften, altså 300 mg i alt, men vigtigt at fordele over dagen.
Eskimo 3, eller lignende omega 3 fedtsyre: 1 tsk fuld morgen, 1 tsk aften
Ved ekstra mange ledsmerter eller gener fra luftveje, Original muslingeolie.
Til den trætte hjerne og de trætte binyrer:
Arctic Root eller OmniVital, først nævnte som grundkur 2 tabl morgen, 2 tabl frokost, Omni Vital 1 kapsel morgen og evt en mere efter behov.
Mange små måltider, let motion af den, du dyrkede tidligere, og kunne lide, og når kuren er taget i tre måneder, kan man begynde at kigge på en evt udrensning af diverse stoffer, der måske har med vaccinen at gøre. Ikke før!
For kroppen skal først have så mange organsystemer til at fungere så optimalt som muligt, før man udrenser toxiner, tungmetaller, aluminium og andre krops-fremmede stoffer ellers kan man blive rigtig utilpas af kuren.
Det optimale er at opsøge en behandler, der ikke er fanatisk, men som stille og roligt hjælper dig med at få kroppen på fode igen.
Læs og se mere her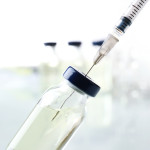 Fakta om aluminium i vacciner, og hvordan du kan teste, om det er dit problem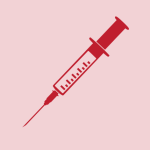 Aluminium behøver ikke være årsag til problemerne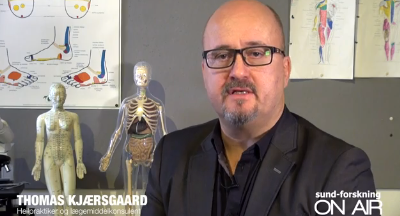 Se sund-forskning ON AIRs tema om tungmetaller her