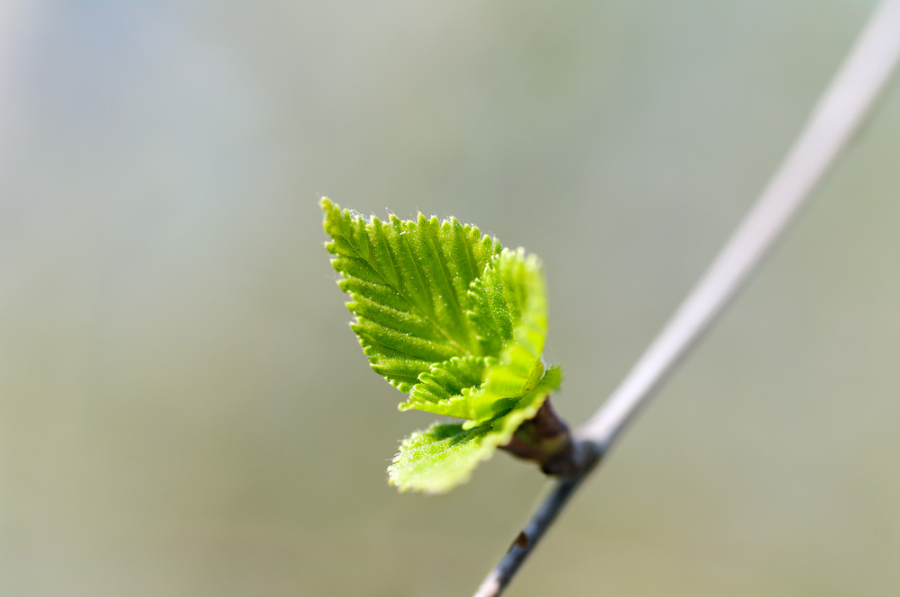 Af Marianne Palm
Jeg er ganske vild med urter. Og jeg bliver helt vild i varmen, når der bliver forsket i urter, så vi både kan blive klogere og sundere. Det er tilfældet med Kan Jang. Et af de vigtigste produkter i Husapoteket, så køb det, før du bliver forkølet. For butikkerne har det med at være lukket, når de første tegn viser sig…
Kan Jang er dokumenteret effektiv mod forkølelse
Naturlægemidlet Kan Jang er baseret på ekstrakter af urterne andrographis paniculata og russisk rod, der begge er kendte for deres lindrende og styrkende effekt. Kan Jang er dokumenteret sikker og effektiv ved forkølelse og andre infektioner i de øvre luftveje (ref.1-12). Entydig klinisk dokumentation De senere år er der publiceret 9 dobbeltblindede, placebo kontrollerede studier med Kan Jang, omfattende i alt 1600 forsøgspersoner (ref. 1-6, 10-12). Desuden tre farmakologiske studier (ref. 7-9). Studierne viser samstemmigt, at Kan Jang modvirker og lindrer almindelige forkølelsessymptomer, samt modvirker træthed og utilpashed under forkølelsen.
Hurtigere symptomfri
Et placebokontrolleret studie med 50 patienter viste, at dobbelt så mange af de patienter, der blev behandlet med Kan Jang i stedet for placebotabletter, var helt raske efter 5 dage. Samtidig oplevede patienterne i Kan Jang-gruppen, at antallet af fraværsdage fra jobbet blev reduceret med 80% i forhold til placebogruppen (ref. 3).
Mildere symptomer
I en gruppe af 185 patienter med infektioner i de øvre luftveje, bl.a. forkølelse og bihulebetændelse, havde gruppen der blev behandlet med Kan Jang signifikant mildere symptomer fra hals og næse, hovedpine samt utilpashed. Kan Jang var lige så effektiv hos de 68 patienter, der havde bihulebetændelse (ref. 10).
Mindre behov for medicinsk behandling
Et fase III-studie med 179 patienter viste en 55% forbedring af både lægebedømte og patientbedømte symptomer i forbindelse med infektion i de øvre luftveje hos patienter i Kan Jang-gruppen allerede efter 3 dage. Et andet interessant resultat var, at tre gange så få patienter i Kan Jang-gruppen havde brug for medicinsk behandling efter de tre dages behandling som i placebogruppen (ref. 6).
Virksom også ved influenza
Under to influenzaepidemier i Rusland udførte man i 1999 og 2000 to kontrollerede studier med i alt 677 patienter. Kan Jang medførte hos patienterne en langt hurtigere og bedre rekonvalescens sammenlignet med placebogruppen. Samtidig blev risikoen for følgekomplikationer ovenpå influenzaen markant mindsket (ref. 11).
Sådan anvendes Kan Jang
Start ved de første symptomer
Så snart forkølelsen melder sig med snue eller kradsen i halsen, skal behandlingen med Kan Jang påbegyndes. Ved at starte tidligt mindskes risikoen for, at forkølelsen får rigtig fat og skaber yderligere komplikationer såsom hals- og bihulebetændelse (ref.5).
Dagsdosis
Dagsdosis til voksne er 4 tabletter 3 gange dagligt, og det er bedst at fortsætte, indtil alle symptomerne er væk.
Særlige forholdsregler
Kan Jang bør ikke anvendes til børn under 12 år. Samt i tilfælde af graviditet, amning eller forhøjet blodtryk.
Ingen kendte bivirkninger
Der er ingen kendte bivirkninger ved Kan Jang, men overdosering kan resultere i forhøjet blodtryk.
De aktive ingredienser i Kan Jang
Andrographis paniculata
Denne lægeurt stammer fra Indien og er desuden meget udbredt i Kina, Vietnam og Thailand, hvor den anvendes inden for ayurvedisk medicin. De aktive stoffer, andrographoliderne, findes i plantens blade og stængler. Virkningsmekanismen er stadig ikke fuldt afklaret, men meget tyder på, at den skyldes et samspil mellem en antiinflammatorisk effekt (ref.8, 13) og en antiviral effekt (ref. 14). Andrographoliderne har også vist sig at være immunstimulerende.(ref. 15).
Russisk rod – Eleutheroccocus senticosus
Kaldes på engelsk "Siberian ginseng", mest fordi denne rod i generationer har været anvendt i Sibirien og Østen til at modvirke træthed, give mere energi og mindske stresssymptomer. Russisk rod er ligesom ginseng en adaptogen, som tilpasser sig kroppens behov og øger dens modstandskraft. Et nyligt kontrolleret studie med 76 patienter med kronisk træthedssyndrom viste således, at russisk rod kunne reducere trætheden hos personer, der led af moderat træthed (ref. 16).
Kliniske referencer
1. Hancke J, et al. A double-blind study with a new monodrug Kan Jang… Phytother Res 1995; 9: 559-62. 3. Melchior J, et al. Controlled clinical study of standardized andrographis… Phytomed 1996/7; 3(4): 315-8. 5. Caceres DD, et al. Use of visual analogue scale measurements (VAS) to assess the effectiveness … A randomized double blind-placebo study. Phytomed 1999; 6(4): 217-23. 7. Panossian A, et al. Pharmacokinetic and oral bioavailability of andrographolide from Andrographis paniculata… Phytomed 2000; 7(5): 351-64. 9. Panossian A, et al. Effect of andrographolide and Kan Jang… Phytomed 2002; 9(7): 598-605. 11. Kulichenko LL, et al. A Randomized, Controlled Study of Kan Jang versus Amantadine… J Herb Pharmcother 2003; 3(1): 77-92. 13. Madav S, et al. Anti-inflammatory activity of andrographolide. Fitoterapia 1996; LXVII, 5: 452-8. 15. Kumar RA, et al. Anticancer and immunostimulatory compounds from Andrographis paniculata. J Ethnopharmacol 2004; 92(2-3): 291-5.