Kraftig anti-inflammatorisk virkning af selen og coenzym Q10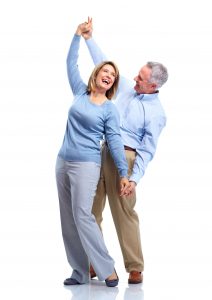 Kombinationen af sporstoffet selen og det vitaminbeslægtede stof coenzym Q10 har i endnu en undersøgelse demonstreret en beskyttende virkning. Denne gang handler det om inflammation.
Af Bjørn Falck Madsen, videnskabsjournalist
Artiklen blev bragt i magasinet sund-forskning – juni/juli 2019
Der er tilsyneladende noget ved det makkerpar – selen og coenzym Q10 – som intet andet kan hamle op med. I 2013 gav det genlyd i medierne, da svenske forskere offentliggjorde KiSel-10-undersøgelsen, som viste, at ældre personer ved at tage tabletter med organisk selengær og coenzym Q10 i kapsler kunne reducere deres risiko for at dø af en hjerte-kar-sygdom med 54 %. De tusindevis af blodprøver, som forskerne systematisk havde taget på forsøgspersonerne igennem de fire år, forsøget varede, har sidenhen været genstand for intensive analyser. Dette har ført til yderligere 12 videnskabelige undersøgelser, der har afsløret andre gavnlige effekter af de to stoffer.
Forklaring på hjertebeskyttende virkning
Nu har Urban Alehagen, kardiologen fra Linköping Universitet, som stod i spidsen for undersøgelsen, endnu engang formået at finde en beskyttende virkning af de to stoffer. I marts-udgaven af det videnskabelige tidsskrift Journal of Inflammation, præsenterer Alehagen og hans team af forskere helt nye data, som viser, at selen og coenzym Q10 har en kraftig anti-inflammatorisk effekt. Denne virkning, gætter forskerne på, kan meget vel være en del af forklaringen på, hvorfor de to stoffer forebygger hjerte-kar-sygdom. Inflammation er nemlig den underliggende mekanisme bag en række sygdomme, herunder sygdomme, der rammer kredsløbet.
Målte fem inflammationsmarkører
Forskerteamet målte blodets indhold af fem såkaldte inflammationsmarkører hos godt 200 ældre mænd og kvinder efter henholdsvis seks og 42 måneder. De valgte markører var osteopontin, osteoprotegerin, sTNF receptor 1, sTNF receptor 2 og TWEAK. Omtrent halvdelen af forsøgspersonerne havde fået SelenoPrecise og Bio-Qinon Q10, og den anden halvdel havde fået virkningsløs placebo.
Signifikant reduktion
Hos dem, der havde fået den aktive behandling, kunne forskerne se en signifikant reduktion af fire ud af de fem inflammationsmarkører. Samme reduktion blev ikke observeret hos dem, der fik placebo. Forsøget demonstrerer således, at kombinationen af selen og coenzym Q10 har en kraftig anti-inflammatorisk effekt. Forskerne understreger, at der er tale om en delanalyse af en større undersøgelse, og at man udelukkende kan lave hypoteser på baggrund af dette. Ikke desto mindre danner den nye observation sammen med de øvrige positive observationer fra tidligere et ganske solidt bevisgrundlag for, at et øget indtag af selen og coenzym Q10 hos ældre kan betale sig.