Derfor er sportsfolk mere udholdende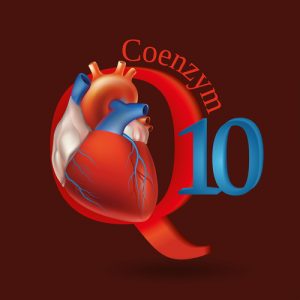 Forskerne har muligvis et bud på, hvorfor eksempelvis fodboldspillere og langrendsskiløbere kan holde dampen oppe i så lang tid. De små "energifabrikker" (mitokondrierne) i deres muskler er kon-strueret anderledes end hos inaktive personer og kan danne op til 25 % mere energi, viser en ny undersøgelse.
Af Bjørn Falck Madsen
Artiklen blev bragt i februar 2017 udgaven af magasinet sund-forskning.
Hård træning i sig selv gør naturligvis, at man kommer i bedre form. Det træner musklerne og øger antallet af mitokon-drier, som er cellernes små "energifabrikker". Man har da også vidst i over 40 år, at sportsfolk har op til dobbelt så mange af de bittesmå mitokondrier i deres muskelceller som folk, der ikke dyrker sport. Alene det gør, at de kan danne mere energi. Men nu viser en helt ny dansk-svensk undersøgelse, at mitokondrierne hos elitesportsfolk også har en anden struktur, som tilsyneladende bevirker, at de er i stand til at danne op til 25 % mere energi.
Derfor kan toptunede sportsfolk klare mere
Forskningen, som er udført på Syddansk Universitet og offentliggjort i det videnskabelige tidsskrift The Journal of Phy-siology, giver en mulig forklaring på, hvorfor det er fysisk muligt for toptrænede sportsfolk at holde til flere timers fysisk anstrengelse, hvor vi andre ville bukke under efter relativt kort tid. Forskerne gætter på, at strukturforandring-erne i mitokondrierne er sket igennem træningen, og at der ikke er tale om en fysiologisk forskel, som er medfødt.
Coenzym Q10 er vigtigt
Mitokondrier producerer energi ved hjælp af en biokemisk omdannelse af fedt, kulhydrat og protein til molekylet ATP (adenosintrifosfat), som er energien lagret i kemisk form. Det vitaminbeslægtede stof coenzym Q10 indgår i denne omdannelsesproces og er derfor ikke alene et vigtigt, men ligefrem et uundværligt stof i energiomsætningen. Vi danner rigeligt med coenzym Q10 i kroppen indtil omkring 20-årsalderen. Herefter går kroppens egenproduktion af stoffet ned ad bakke som en naturlig del af ældningsprocessen. Mange ældre og sportsfolk tager derfor tilskud af coenzym Q10 for at kompensere for dette tab og for at øge energiomsætningen i cellerne.
Forbedret præstationsevne hos langrendsløbere
Man har set i flere undersøgelser, hvordan sportsfolk ved at tage Q10-tilskud kan forbedre deres præstationsevne. Det så man blandt andet i en finsk undersøgelse, hvor man inddelte 25 elite-langrendsskiløbere i to grupper, som enten fik Q10-kapsler (Bio-Quinone Q10) eller snydekapsler (placebo). Halvvejs inde i undersøgelsen byttede de to grupper behandling og fortsatte til undersøgelsens afslutning. Denne form for undersøgelse hedder et placebokontrolleret over-krydsningsforsøg, og da hverken forskere eller sportsudøvere vidste, hvem der fik hvad under forløbet, var forsøget ligeledes dobbeltblindt. Det viste sig, at de skiløbere, der havde fået Q10, havde betydelig mere udholdenhed og kortere restitutionstid end de andre. Blandt de Q10-behandlede følte 94 % af skiløberne en klar forbedring sammenlignet med blot 33 % i placebogruppen.
Færre muskelskader
I en anden undersøgelse, som er udført på 18 japanske eliteudøvere af kampsporten Kendo, fik deltagerne enten Q10-kapsler eller placebo, akkurat ligesom med skiløberne. I tyve dage skulle de tage kapslerne, og desuden skulle de udøve Kendo i 5,5 timer dagligt i seks ud af de 20 dage. Forskerne målte blodets indhold af forskellige stoffer, herunder krea-tin-kinase som er et enzym, der frigøres ved nedbrydning af muskelvæv i forbindelse med fysisk aktivitet (eller ved muskelsvindsygdomme). Hos de Q10-behandlede Kendo-udøvere blev der målt væsentligt lavere kreatin-kinase-niveau end hos dem, der fik placebo. Tilsvarende blev der i Q10-gruppen målt væsentligt lavere indhold af lipidperoxid i blodet. Dette er tegn på reduceret forekomst af oxidativ stress, en tilstand hvor skadelige frie radikaler angriber og ødelægger raske celler.
Kilder:
Journal of Physiology, oktober 2016
Molecular Aspects of Medicine 1997
British Journal of Nutrition. 2008