Så let kan ældre booste deres mentale helbred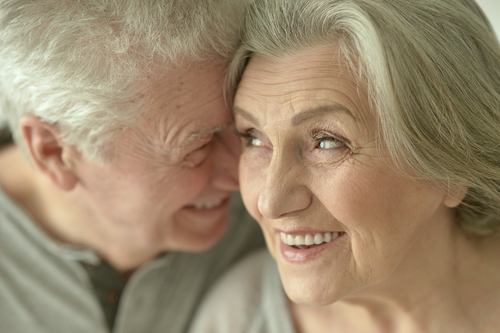 Ny forskning afslører, hvor let ældre personer kan forbedre deres kognitive funktion og samtidig gøre noget ved deres depression – uden brug af medicin.
Af Bjørn Falck Madsen
Artiklen blev bragt i magasinet sund-forskning og //mig// – juni/juli 2016
Mange ældre oplever en forringelse af åndsevnerne, som kan være stærkt ødelæggende for livskvaliteten. Ofte følger depression med i kølvandet, og det gør bestemt ikke situationen lettere. Koreanske forskere har imidlertid gjort en interessant observation med tre B-vitaminer, som tilsyneladende har en positiv indvirkning på ældres mentale befindende.
I en undersøgelse udført på i alt 48 ældre i alderen 65 år og opefter lykkedes det forskerne at påvise, hvordan 12 ugers tilskud med vitaminerne B6, B12 og folinsyre forbedrede åndsevnerne, hjalp på depression og sænkede blodindholdet af den skadelige aminosyre, homocystein. Undersøgelsen, som er dobbelt-blind og placebo-kontrolleret, er offentliggjort i det videnskabelige tidsskrift Journal of Nursing Scholarship.
Homocystein og demens
Forhøjet blodindhold af homocystein er primært kendt for at øge risikoen for hjerte-kar-sygdomme, og da netop B-vi-taminerne B6, B12 og folinsyre er med til at nedbryde homocystein, anbefaler mange læger tilskud for at øge beskyttelsen netop mod sygdomme i kredsløbet. Den koreanske undersøgelse bakker imidlertid op omkring en teori om, at forhøjet homocystein-indhold i blodet endvidere kan få hjernen til at svinde og på den måde føre til en forringelse af de mentale evner – også kendt som Mild Cognitive Impairment (MCI). Forhøjet homocystein kædes ligeledes sammen med demens. For eksempel viste The Framingham Study (1999), at ældre med et homocysteinniveau i blodet på over 14 mikromol/L havde dobbelt så høj risiko for (kredsløbsbetinget) demens.
Når ældre ikke spiser nok
B-vitaminer findes i mange forskellige fødeemner. Dog kan det være svært for mange ældre at få dækket deres behov for især B12-vitamin, og mangel på netop dette vitamin forekommer også relativt hyppigt hos ældre.
Et præparat som Bio-B-Kompleks er et godt supplement til dem, der har brug for et dagligt tilskud af samtlige otte B-vitaminer, herunder B6, B12 og folinsyre. Hver tablet indeholder alle B-vitaminerne i et samlet kompleks, hvor doserne er betydeligt højere end de normale ADT-værdier.
B-vitaminer er sikre at indtage, selv i høje doser, eftersom de er vandopløselige og ikke ophobes i kroppen, som det er tilfældet med fedtopløselige vitaminer.
Preparing document for printing…