Så let kan du mindske din risiko for hjertesygdom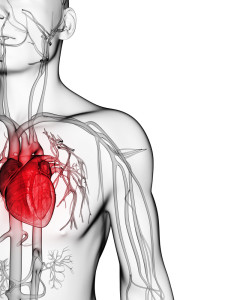 Får du nok magnesium? Forskere kæder dette mineral sammen med en betydeligt lavere risiko for sygdomme i hjertet.
Magnesium styrer omtrent 300 forskellige biokemiske reaktioner i kroppen, som blandt andet er med til at regulere immunforsvaret, blodsukkerbalancen, blodtrykket og hjerterytmen. De to sidstnævnte egenskaber er særlig interessante i forbindelse med ny forskning, der kæder øget magnesiumindtag sammen med en markant lavere risiko for hjertesygdom.
30 procent lavere risiko
Forskere fra Harvard School of Public Health har gransket 16 videnskabelige studier med i alt 313.041 deltagere og fundet, at øget indhold af magnesium i blodet fører til en 30 % lavere risiko for hjerte-kar sygdom. Samtidig viser det sig, at et forhøjet indtag af magnesium giver en 22 % lavere risiko for iskæmisk hjertesygdom
Mest solide bevis
Den omfattende analyse af de mange undersøgelser betegnes som det mest solide vidnesbyrd hidtil på sammehængen imellem magnesiumstatus og risiko for hjerte-kar-sygdom. Gode magnesium-kilder er fuldkorn, nødder, kerner og grøntsager. Man kan også tage magnesium-tilskud.
Opløses helt i vand
Her er det vigtigt at se på, hvor effektivt magnesiumtabletten opløses, da det giver et godt fingerpeg om stoffets chancer for at blive optaget i organismen. Et præparat som Bio-Magnesium, som indeholder tre forskellige magnesiumkilder, udmærker sig ved at blive komplet i vand inden for få minutter. Dette kan let efterprøves ved en simpel test, hvor en tablet anbringes i vand, hvorefter man rører i blandingen kort tid efter. Kilde: American Journal of Clinical Nutrition, juni 2013
Vær opmærksom når du køber Q10
Nogle af verdens førende eksperter inden for Q10-området, herunder professor William V. Judy, afdækkede for nylig i en rapport i The Insider en række af de myter, der findes omkring stoffet Q10. De skrev blandt andet, at Q10 under ingen omstændigheder kan være vandoopløseligt, men altid er fedtopløseligt, hvilket betyder, at Q10 i form af pulver eller granulat (tabletter/hårde kapsler) i sagens natur giver ringe optagelse. Selv når Q10 findes i en olieopløsning, vil stoffet forme krystaller, som har svært ved at passere tarmvæggen.
Kan man derimod opløse krystallerne og "løsne" de enkelte Q10-molekyler, kan stoffet uhindret trænge ind i blodbanen. Dette er lykkedes for producenten Pharma Nord, hvis Q10 kan dokumentere en høj og ensartet optagelighed i kroppen. Kilde: Natural Products, Insider
Kramper i læggen?
Hvis du har tendens til at vågne om natten med kramper i lægmusklerne, kan det være tegn på, at du mangler magnesium. Netop fordi magnesium er vigtigt for normal muskel- og nervefunktion, kan mangel på stoffet give unormale muskelsammentrækninger – eller spasmer – som til tider kan være smertefulde. Et magnesium-tilskud vil relativt hurtigt få bugt med det problem.
Ekstra magnesium er normalt også en god idé, hvis du:
• har tilbagevendende hovedpine
• er stresset
• har uregelmæssig hjerterytme
Fiskeolie beskytter din hjerne mod junk-food
Hvis du spiser meget junk-food, udsætter du din krop – inklusiv din hjerne – for skadelige fedtstoffer, der kan hæmme dannelsen af nye nerveceller (neurogenese), men måske kan fiskeolie hjælpe. Forskere fra University of Liverpool har gennemgået i alt 185 forskningsrapporter og på baggrund af disse fundet frem til, at omega-3-fedtsyrer kan forebygge såvel fedt som sukkers hæmmende indvirkning på neurogenese og tilmed – måske – stimulere nydannelse af nerveforbindelserne.
Fiskeoliepræparater findes typisk i ethyl ester-form eller triglycerid- form, men kan også indtages i form af frie fedtsyrer (Bio-Marin Plus), der giver en hurtigere og bedre optagelighed af omega-3-fedtsyrerne.
Kilde: British Journal of Nutrition, maj 2013