Så let styrker ældre deres immunforsvar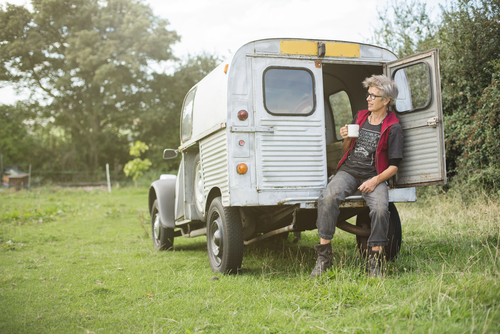 En tredjedel af plejehjemsbeboere mangler stoffet zink, rapporterer forskere. Nu har de påvist, at zinktilskud styrker de ældres immunforsvar, så de har mere at stå imod med.
Af Bjørn Falck Madsen
Artiklen blev bragt i magasinet sund-forskning og //mig// – august/september 2016
Det er almindeligt kendt, at vores immunforsvar bliver gradvist dårligere, når vi ældes, men det kan vi gøre noget ved, viser forskning udført på ældre amerikanske plejehjemsbeboere. Forskere har påvist, at man ved at give de ældre zinktilskud kan øge antallet af såkaldte T-celler og gøre dem betydeligt mere kampdygtige, hvilket medfører, at de ældre personer har mindre risiko for at blive ramt af og ligefrem dø af infektionssygdomme. Netop infektioner kan være et stort problem blandt ældre, hvis immunforsvar er svækket.
Mangler zink
Undersøgelsen er offentliggjort i The American Journal of Clinical Nutrition. Den omfatter en gruppe ældre mænd og kvinder bosiddende på plejehjem i Boston-området. Deltagernes zinkniveau var fra moderat til mangelfuldt. Halvdelen fik et dagligt zinktilskud på 30 mg i tre måneder, og den anden halvdel fik snydepiller.
Styrker T-cellerne
Forskerne observerede ikke overraskende, at zinkniveauet steg hos dem, der fik tilskud af stoffet. Derudover kunne de se, hvordan de infektionsbekæmpende T-celler langt hurtigere og mere effektivt reagerede på forskellige stimuli. Det var især, fordi T-cellerne formerede sig betydeligt hurtigere, når der var rigeligt med zink i kroppen.
Vigtigt for immunforsvaret
Det er ikke blot zink, som er vigtigt for et stærkt immunforsvar. Stoffer som selen, C-vitamin og E-vitamin har også betydning, og der for kan det være en fordel at tage et præparat som Bio-Selen + Zink . Begge præparater indeholder den patenterede selengær, SelenoPrecise, som kan dokumentere, at hele 88,7 procent af selenindholdet bliver optaget i kroppen.
Preparing document for printing…